Read more at Boing Boing
Read more at Boing Boing
Read more at Boing Boing
---
Do you remember the Associated Press's 2009 announcement that they had discovered a magic-beans technology that would let them stop people from quoting the news unless they paid for license fees (for quotes as short as 12 words, yet!)?
---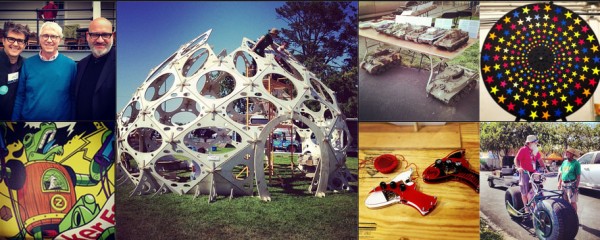 Maker Faire Bay Area is this weekend, in San Mateo, California! Pesco, Mark and I will all be there, and I'm sure many of you reading Boing Boing will be, too.
---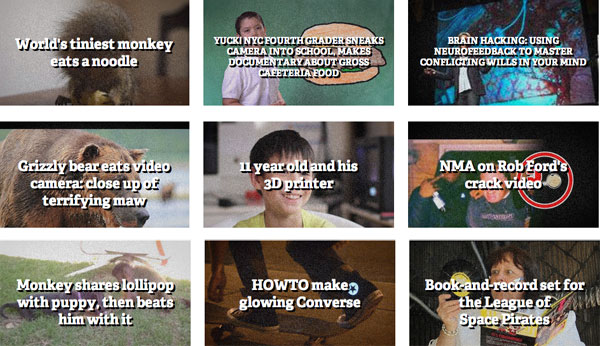 Among the most recent video posts you will find on our all-new video archive page:
• Child sneaks camera into school to document gross food.