Read more at Boing Boing
Read more at Boing Boing
Read more at Boing Boing
---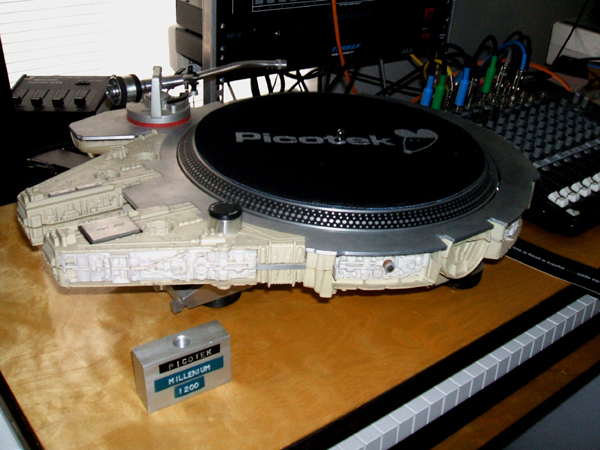 Electronics fixer and modder Picotek melded a vintage Millennium Falcon toy with a Technics 1200 turntable. I hope the first vinyl he spun was some of Meco's Galactic Fun like the fine track below!
---

On Neatorama, Jill Harness rounds up her favorite pieces of Haunted Mansion fan art, and she's got some spectacular picks. I couldn't resist Icaron's MLP/stretching portrait mashup!
---
There's a mysterious barge docked at Treasure Island, the former Navy base in the San Francisco Bay. The barge contains a structure built from shipping containers.