Read more at Boing Boing
Read more at Boing Boing
Read more at Boing Boing
---

Allison Schrager proposes that America should end Daylight Saving and consolidate its timezones into just two -- the Eastern zone goes back, Central/Mountain do nothing, and Pacific goes forward.
---
Jeff Baham writes, "DoomBuggies.com, a tribute to Disney's Haunted Mansion attractions, has commemorated its 16th anniversary with the launch of an audio podcast called 'The DoomBuggies Spook Show' (MP3/Subscribe).
---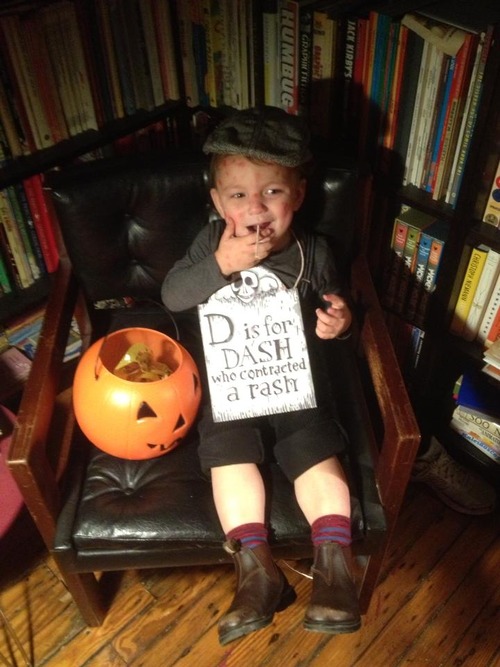 Hope sez, "My husband, Jeff, and I decided to combine our love of Edward Gorey's Gashlycrumb Tinies and our son Dash to make a Dashlycrumb Tiny for Halloween.