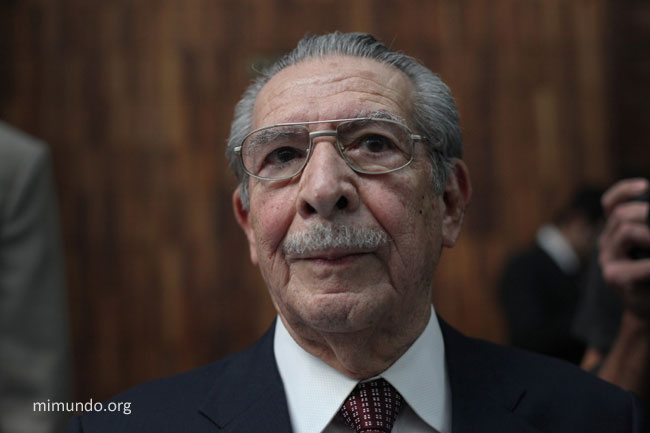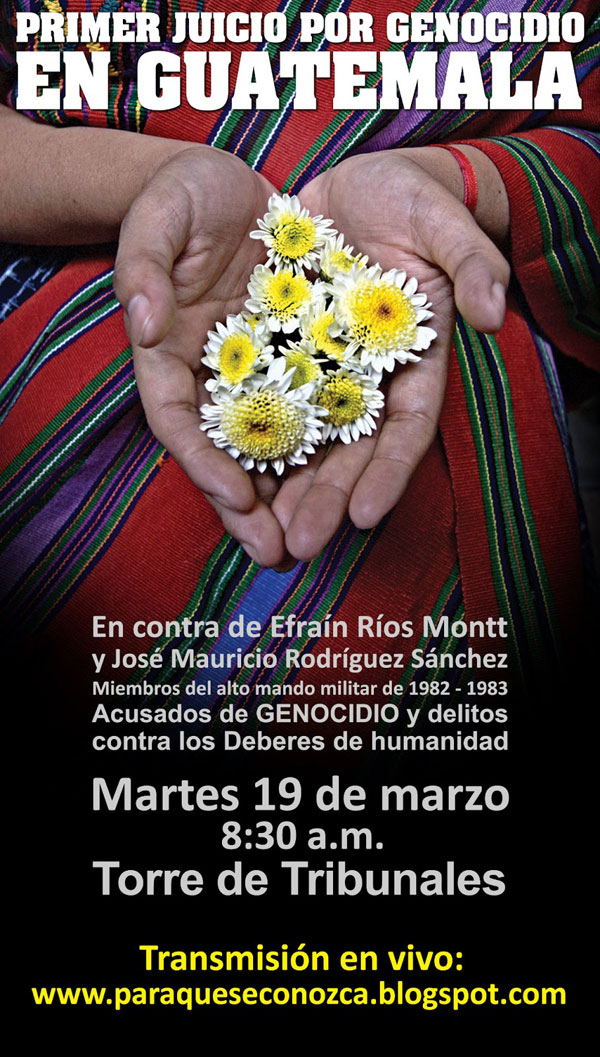 As noted in previous Boing Boing posts, former Guatemalan dictator Efraín Rios Montt is on trial in Guatemala City this week, three decades after the army he presided over massacred Ixil Maya villages in the Central American country's highlands. Former G2 commander Jose Mauricio Rodriguez Sanchez is his co-defendant.
Ríos Montt, 86, was trained at the notorious US Army School of the Americas and was celebrated and supported by the Reagan administration as a law-and-order tough guy who promised to bring an end to "indiscriminate violence."
Under his regime, the country entered a new phase of bloodbath; the scope of which Guatemala had never before known. And at last, with this tribunal, a legacy of impunity and silence is challenged. Whether the outcome amounts to justice will be a matter of debate for generations to come. But one of the most notorious mass murderers in Guatemalan history is finally on trial.