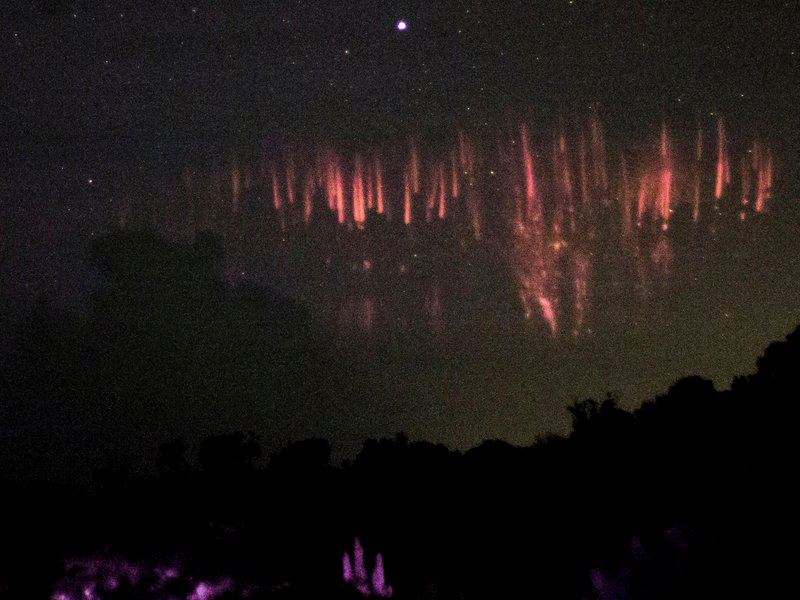 Photographer Frankie Lucena captured the strange beauty of red lightning sprites above Hurricane Matthew near Aruba and Colombia. From Smithsonian:

Like aurorae, sprites happen when charged particles interact with gases in the atmosphere, likely nitrogen. As ice particles high within thunderclouds bash against one another, an electrical charge builds. An opposite charge builds up on the ground, and eventually both charges connect, creating a spark of light—lightning. When the lightning strike has a positive charge, it can spark a sprite—a kind of electric field that shoots out from the top of the lightning strike—that flashes above the cloud.



They're also not easily spotted by the human eye. As Matt Heavner of the University of Alaska explains, bright lights make it nearly impossible for the eye's retina to spot the flashes, and the bright clouds that can surround them also distract would-be sprite spotters. It's even more difficult to catch these flashes in action because when you're beneath the sprite-sprouting cloud, you can't see the flash at all. You either need to be flying above the clouds or far away to get the perfect shot.