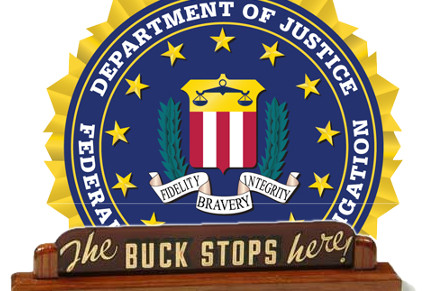 The FBI's Rap Back ("Record of Arrest and Prosecution Background") system is a service that employers can use to continuously monitor their employees' criminal and arrest records, getting alerts when an employee with a "clean" record is alleged to have gotten into some kind of trouble.

States that sign up to integrate Rap Back into their background checking system can then offer its records to employers as well. The system is marketed as being a way to monitor employees in sensitive positions, but there are no limits on which employees can be checked against it. When employers submit their employees' data to the FBI, the Bureau gets to keep all that data, including photos and fingerprints, indefinitely.
The FBI system is not subjected to labor laws regarding accuracy, fairness or corrections. FBI and state databases have been shown to have major accuracy problems, with up to half of FBI arrest records containing no information about whether the person was exonerated, had their charges dropped, or was convicted.
What the program counts as "triggering events" differs depending on how subscribers configure their systems. In Missouri, where public school teachers are entered into the program, a police captain told a local paper that scanning fingerprints triggers the release of closed records, including charges that are not prosecuted and judicial decisions that result in dismissals or not guilty findings.

Such a broad mandate could "provide employers with an unprecedented window into employees' lives," according to Jennifer Lynch, a lawyer at the Electronic Frontier Foundation. In domestic violence cases reported to the police, for instance, both the abuser and victim can be arrested. "Depending on workplace discrimination laws," Lynch said, "this could allow employers to use a minor criminal infraction as a reason to demote or fire an employee."

Lynch said it's possible that employees could be fired for an arrest where they were exercising their First Amendment rights: filming public officials, attending protests, blocking streets. "It's unclear if an employer that takes action based on the arrest would know the arrest is tied to First Amendment protected activity."
THE FBI IS BUILDING A NATIONAL WATCHLIST THAT GIVES COMPANIES REAL TIME UPDATES ON EMPLOYEES
[Ava Kofman/The Intercept]