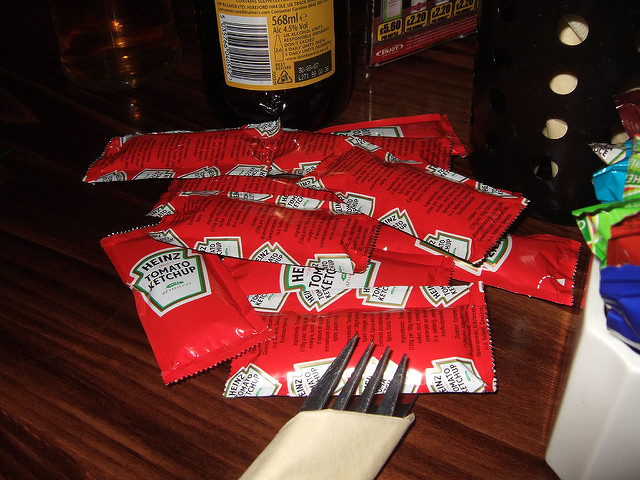 If you open up ketchup packets with your teeth, you might want to change your ways. A 41-year-old woman thought she had Crohn's disease – inflammatory bowel disease – for six years, until she underwent surgery and a doctor happened to find two small pieces of plastic that said "Heinz" in her small intestine.
Once the plastic was removed from her body, her symptoms – diarrhea, fatigue, abdominal pain – went away.
According to the Huffington Post:
The woman thought she was living with the type of inflammatory bowel disease for a staggering six years before doctors discovered an unusual inflammatory mass which was caused by perforation due to the foreign body.

"This case highlights that an inflammatory mass in the small intestine caused by the perforation of ingested foreign body can mimic Crohn's disease," researchers wrote in the BMJ Case Report.
The woman has no memory of eating a meal in which she used ketchup packets.
Image: Ben Sutherland