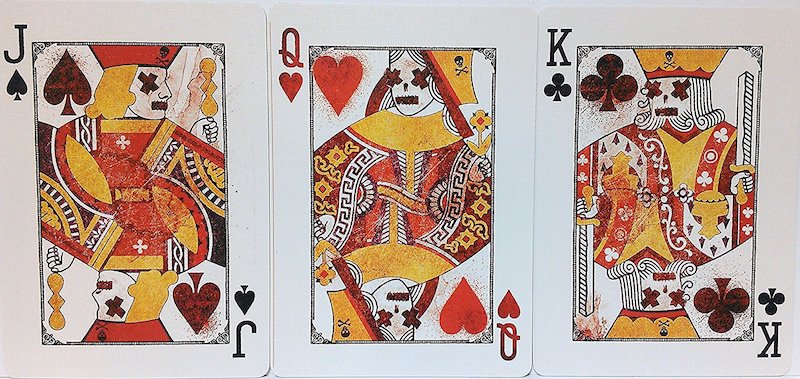 This elegant, yet faux-distressed set of playing cards is just lovely.
A bit more shocking, while every bit as lovely as the Arch Angels or Skulls I have been using, these offer a bit more a gonzo element. Perfect for magic, this is a deck of US Playing Cards with the Bicycle Airflow finish.
Red provides a nice change from the black and white I've been so focused on.
Karnival RED Dose Deck Playing Cards -Redux Edition (Ltd Ed) via Amazon
Images via Amazon