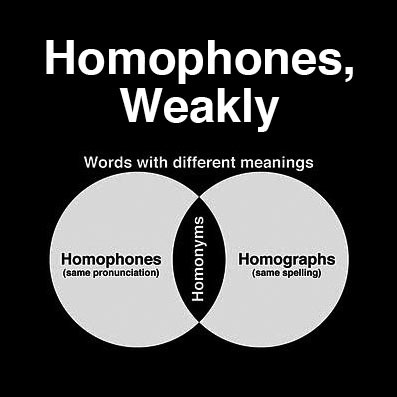 The blog Homophones, Weakly helps young learners and iffy spellers master English homophones with fun and simple graphic mnemonics. Now, it's coming out as a book.
Note that not everything on the blog is a homophone. The author, the nominatively determined Bruce Worden, also dabbles in sound-alikes that are often mixed up:
He could have added tortious to that one as well.
• Book available for preorder NOW! (Blogspot / homophonesweakly)