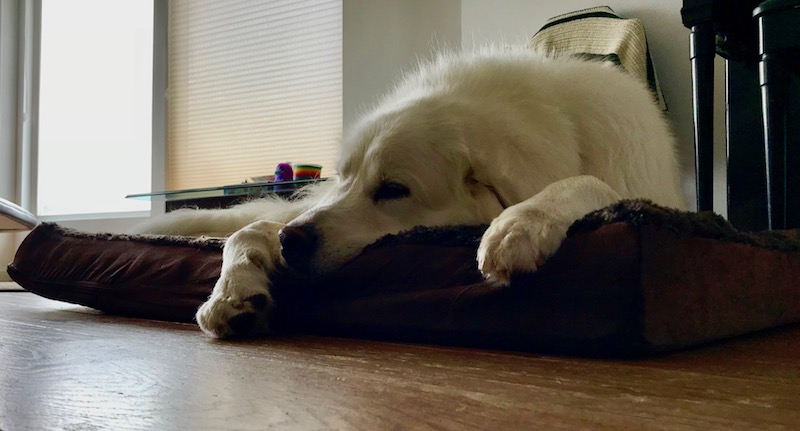 My Great Pyrenees, Nemo, loves sleeping on this pet bed so much I got him two.
Nemo could not have been comfortable sleeping on my tiled floors, or the hardwood, but he hates sleeping on the bed with me. My father kept asking me why I didn't get him a bed and I kept thinking Nemo'd ignore a mattress, but I gave it a shot...
Lo and behold! Nemo loves laying around on his doggie bed. I got tired of dragging the one around the house for him, so I got a second for his other favorite place to snooze. Great Pyrenees lay around a lot.
The foam is soft. The cover unzips for washing. Nemo weighs in at 125lbs and the mattress is a good size for him.
The dog is happier and gets up and down a bit easier.
Furhaven Pet Dog Bed Deluxe Orthopedic Mattress Pet Bed for Dogs & Cats Styles via Amazon