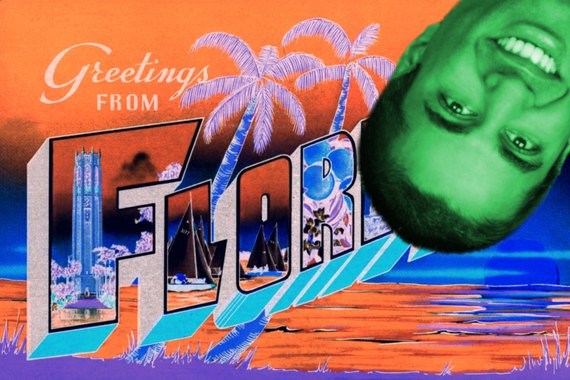 Ajit Pai is a member of the Ayn Rand/James Buchanan cult that says that any government regulation is an unfair attack on the "freedom" of business, which is why his ascendancy to the Chairmanship of the FCC under Donald Trump was attended by an orgy of deregulation -- most of us know about his senseless slaughter of Net Neutrality, but that was just for starters.
Among the rules Ajit Pai killed was one that required telcos rebuilding after natural disasters to quickly replace ruined telcoms infrastructure with equivalent systems. The rule dates back to Hurricane Sandy's devastation of Fire Island, when Verizon tried to weasel out of rebuilding service, saying that cheaper cellular towers could replace all that downed copper.
Pai said that this rule got in the way of carriers laying down fiber (in reality, the biggest impediment to fiber rollout is the ban on competition from municipal fiber networks, a competitive pressure that often spurs carriers into action). He killed it.
Ajit Pai has publicly slammed the carriers for dragging their heels in rebuilding Florida's telcoms infrastructure, but thanks to the dastardly shortsightedness of his archenemy Ajit Pai, he is unable to force them to pull their socks up and get to work.
Similarly, Florida Governor Rick Scott -- a fellow deregulation neofeudalist -- signed a bill in 2011 (the 'Regulatory Reform Act of 2011') which ended Florida's oversight of residential phone service, including a mandate to connect everyone in the state. Scott killed recordkeeping of citizen complaints about poor phone service, so there is no data about how badly his rule screwed over the people of Florida.
Rick Scott is also publicly flaming the carriers for doing too little, too slow after Hurricane Michael, but he, like Ajit Pai, has been foiled by the cunning work of his archnemesis Florida Governor Rick Scott, who has tied his hands when it comes to forcing the carriers to get to work.
"The deregulation was so thorough that the Florida PSC is not even allowed to take consumer complaints about residential phone service, which conveniently prevents the collection of any data that might show deregulation has costs in terms of consumer welfare," Feld also wrote in a second, more-detailed blog post yesterday.

Gov. Scott has been doing the rounds with media to keep pressure on Verizon—and to make sure that Floridians know he's fighting for them. Similarly, Pai announced that he will visit the Florida Panhandle on Friday "to assess the damage inflicted by Hurricane Michael and get an update on recovery efforts" and said he will "continu[e] to work to help residents and communities bounce back from this tragic storm."

"What neither Pai nor Scott mention is their own role in creating this sorry state of affairs," Feld wrote. "Their radical deregulation of the telephone industry, despite the lessons of previous natural disasters such as Hurricane Sandy, guaranteed that providers would choose to cut costs and increase profits rather than invest in hardening networks or emergency preparedness."

An FCC spokesperson criticized Feld and Public Knowledge, saying they made "cheap and false political attacks while people in the Florida Panhandle are suffering," according to Politico. "Indeed, it is disgraceful that they would seek to co-opt this disaster to advocate for ideologically motivated regulations that have nothing to do with what is going on in the Florida Panhandle."
Hurricane Michael A Wake Up Call On Why Total Dereg of Telecom A Very Bad Idea. [Harold Feld/Wetmachine]
Ajit Pai killed rules that could have helped Florida recover from hurricane [Jon Brodkin/Ars Technica]