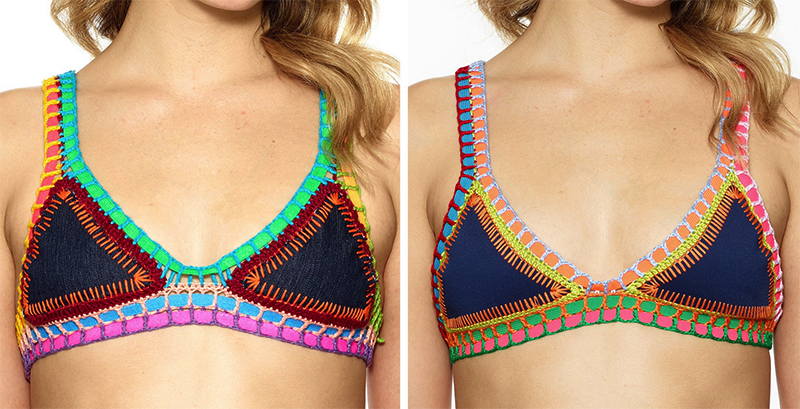 Ipek Irgit mass-produced a novel bikini design, making millions and soon getting into furious legal fights with anyone who would dare copy it.
In fashion, there is a fine, sometimes indistinguishable line separating inspiration and theft. Most apparel companies try not to get distracted by items that are derivative of their own. The trend cycle moves so quickly that experts tend to believe the best use of resources isn't litigation, but creating next season's styles.

Ms. Irgit, though, could not abide the idea of rival versions of colorful crocheted bikinis.
But then—spoilers!—a competitor tracked down the Brazilian beach artist, Solange Ferrarini, who was the true creator of the Kiini. Katherine Rosman's story in the New York Times makes a ripping yarn of the decade's wildest and wooliest design theft.
Photo: Jens Mortensen / The New York Times