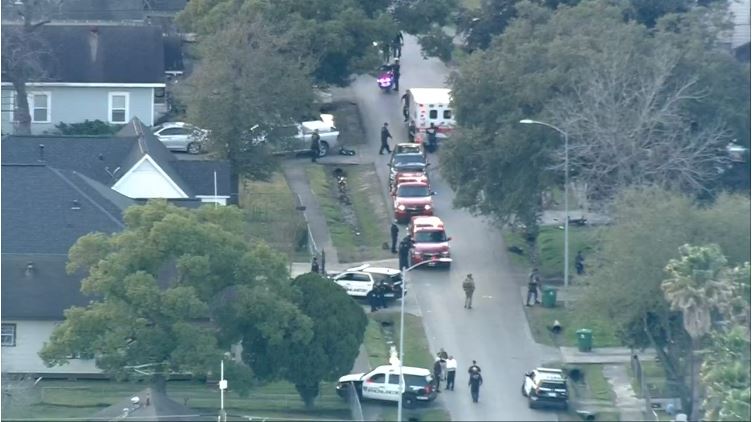 "We have had several officers shot," says Houston TX Police Chief Art Acevedo.
"Please pray for officers on the way to the scene"
Houston police union says 5 officers have been shot and have been transported to hospital.
Houston mayor Sylvester Turner said via Twitter the suspect in the shooting is "down."
More tweets from the breaking news event follow.
— KHOU 11 News Houston (@KHOU) January 28, 2019
Developing: @HoustonPolice Department now confirming 5 police officers were wounded and are being transported to the Texas Medical Center. Houston Mayor @SylvesterTurner indicates the suspect in the shooting is down. pic.twitter.com/fc6rkAvgIp

— Josh Campbell (@joshscampbell) January 29, 2019
Photos: KHOU.