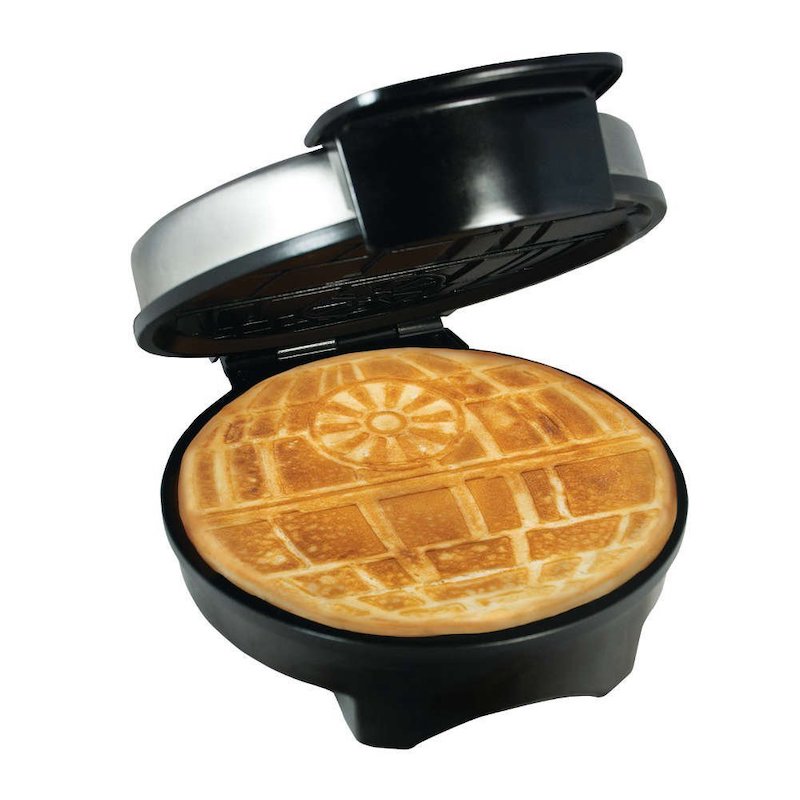 Make awesome Death Star waffles.
I have a set of silicone Star Wars pancake molds, while my sister has this Death Star waffle iron. Her IG photos of waffles look a hell of a lot better than my "Vader's mask after Luke and Palpatine kick his ass" pancakes.
Win the familial Star Wars breakfast treat battle, get the waffle iron.
Star Wars Death Star Waffle Maker via Amazon