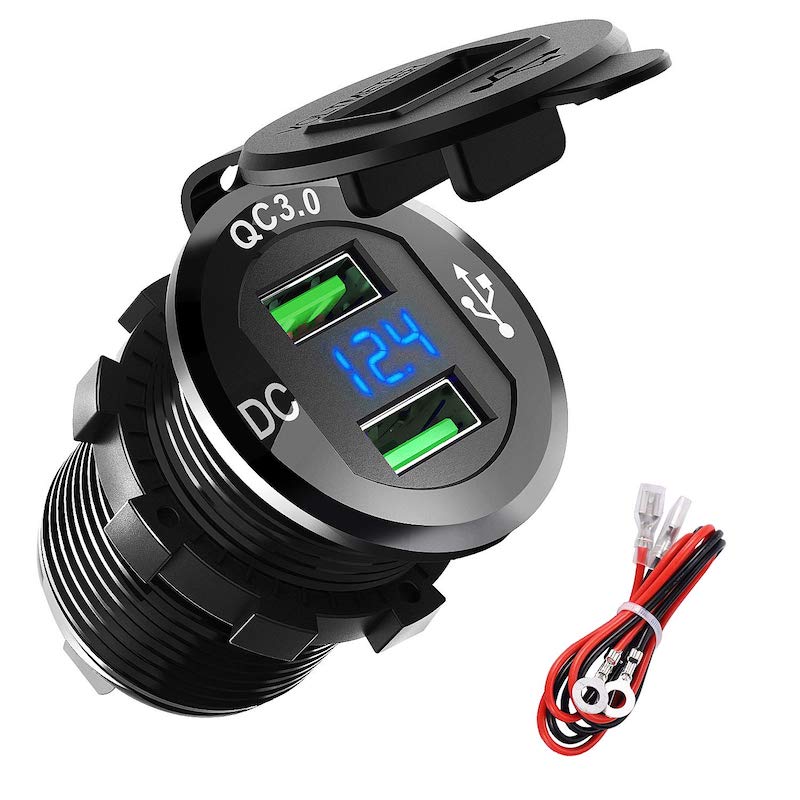 This permanent USB port has everything I want: QC 3.0 charging, 2 USB ports, and a voltmeter.
My little USB 2 port plug in has kept me going in the Vanagon for years. It does tend to fall out when I go over a lot of bumps, or a daughter or dog bumps it. The only thing I ever swap into that lighter port is a voltmeter.
Voilla. Adding QC 3.0 is a big bonus cause I love this battery.
I no longer smoke cigarettes and can light joints with a lighter.
Quick Charge 3.0 USB Charger Socket, ADSDIA 12V/24V 36W Aluminum Waterproof Dual QC3.0 Car Charger Power Adapter Outlet with LED Display via Amazon