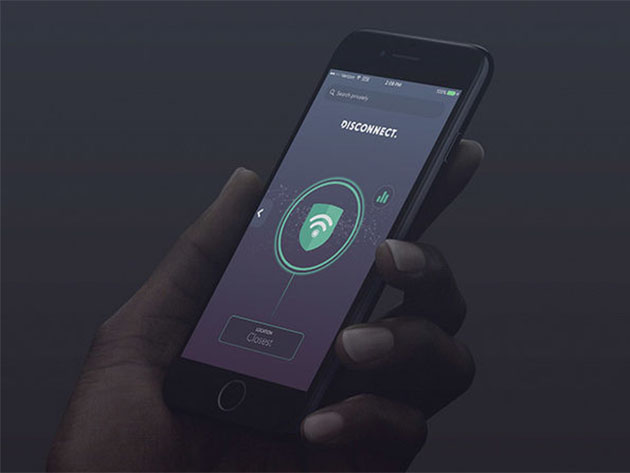 Remember when the default state of your online presence was anonymity? That's not so clear-cut anymore, and the worst part is you may not even know who is using your data or what they're using it for.
Small wonder that so many people are choosing to surf through virtual private networks. VPNs filter web access through international servers to make sure your private identity stays private, and that just the beginning of their benefits.
Looking to try out a service? Here are three top options that just happen to have subscriptions on sale.
The malware blockers on Disconnect don't just keep you safe, they also free up bandwidth, allowing you to surf up to 44% faster. And you can do more while you're online too, with the ability to access sites normally blocked by provincial restrictions while your own data stays hidden behind top-of-the-line encryption. Take your pick of subscription plans, all of which are at least 93% off the MSRP.
True to its name, you can count on 99.9% uptime on one of FastestVPN's 200 servers. Their 256-bit AES encryption is enhanced by a host of anti-malware protocols including a NAT firewall and ad blocker. And their strict no-logs policy means no one is keeping track of your digital footprint - not even the company itself. Pick the plan that suits your range of devices:
VeePN's list of more than 2500 P2P-optimized servers is just the start of their impressive resume for protection. Users can count on AES 256-bit encryption, DNS leak prevention, and a kill switch to guard against unstable connections. And of course, there's a no-logging policy to ensure that you stay free and anonymous across the globe. Choose from plans to support 5 or 10 devices, both at serious price breaks from the list price.