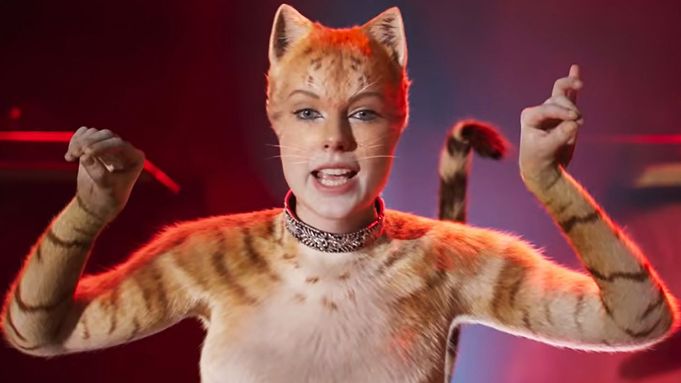 Rob Sheridan, one of the creators behind DC's upcoming High Level comic series and NIN's former art director, swallowed an unmeasured handful of 'shrooms before heading into see the "disasterpiece" known as Cats. He soon regretted it.
Birth. Movies. Death. then interviewed him on the experience:
As a masochistic connoisseur of bad cinema, I knew since the Cats trailer came out that I needed to see this hideous disaster, in a theater, and very high. I was visiting with family for the holidays so I didn't get to see it right away when everyone on Twitter was shrieking in horror about what they'd just experienced. So after New Year's, the full Cats experience became a priority. On Monday I have to dive heavily back into work and start a whole health kick, so this strange post-holiday week was pretty much my last chance, and I decided I was going to go all in. Instead of taking an edible as I'd planned, I remembered some mushrooms someone had given me a while back and felt like if there was any chance I was going to enjoy Cats on any level, it would be melting into a psychedelic trip – just get weirded out and giggle and maybe make it fun. I was very, very wrong.
You really have to read the entire thing. It's too good.
image via Deadline