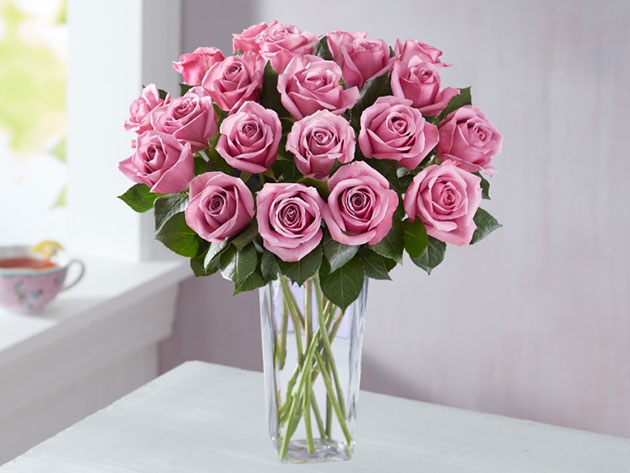 Valentine's Day is such a strange holiday. It seems as though we all collectively loath it, yet most of us still end up rushing to the florist and paying through the nose for a bouquet of flowers on February 14th. Perhaps we'd come to enjoy Valentine's Day a bit more if it wasn't so darn hectic to celebrate?
Enter Florists.com, which takes all the hassle of out getting those flowers you're after, and it can even save you a pretty penny in the process, now that you can get $30 of credit for only $15 today as part of their Valentine's Day Special offer.
Florists.com eliminates the hassle we've all come to associate Valentine's Day with by delivering gorgeous arrangements directly to your loved one's door. Plus, it's also easy to add speciality balloons or chocolates to your order, in case you're really looking to impress this year.
Once you sign up, you'll be able to redeem your code at the Florists.com online store within 30 days of your purchase, and each order comes with a 100% smile guarantee—meaning that if your recipient isn't completely satisfied with their gift you get a full refund.
Embrace Valentine's Day this year without all the hassle. The Florists.com Valentine's Day Special will make your life much easier for just $15.