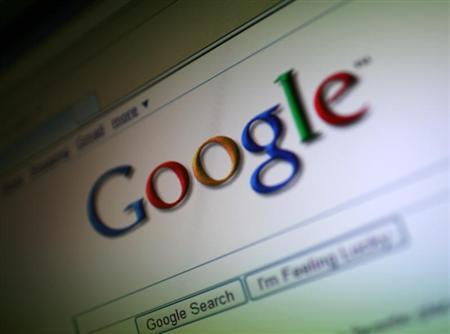 PHOTO: Google logo/Reuters, 2013
• 'U.S. tech giants are considering alternatives to Hong Kong as a global data hub after national security officials upended plans for a trans-Pacific internet link to the territory, according to people familiar with the matter.' —- WSJ
Alphabet/Google and other U.S. tech giants are reported by the Wall Street Journal on Friday to be working together on alternatives to Hong Kong as a global data hub, after Trump administration officials reversed plans to develop a trans-Pacific internet link to HK.
"We have been working through established channels in order to obtain cable landing licenses for various undersea cables, and we will continue to abide by the decisions made by designated agencies in the locations where we operate," said a Google spokesperson.
Google and Facebook Inc. last week asked U.S. authorities' permission to start using the internet conduit's branches to Taiwan and the Philippines while leaving its Chinese portion offline.
Read more at WSJ, paywall:
Tech Giants Seek Alternative to Hong Kong After U.S. Blocks Data Cable
[Reporting: Drew FitzGerald and Kate O'Keeffe, Feb. 7, 2020 1:35 pm ET]
Read more at Reuters, no paywall:
Tech giants seek Hong Kong alternative after U.S. blocks undersea cable - WSJ