Kindle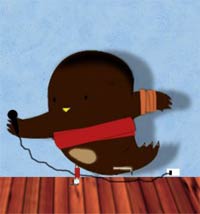 Some who were the subject of a recent Slate piece titled "How Black People Use Twitter" were annoyed at being referred to as a monolithic, homogeneous group.
From this, #browntwitterbird sprang forth.
Innyvinny.com's original post, and search the hashtag—sorry! the blacktag here. (via Farai Chideya)
Boing Boing editor/partner and tech culture journalist Xeni Jardin hosts and produces Boing Boing's in-flight TV channel on Virgin America airlines (#10 on the dial), and writes about living with breast cancer. Diagnosed in 2011. @xeni on Twitter. email: xeni@boingboing.net.
More at Boing Boing