Mean Monkey Monday 5
Read more at Boing Boing
Read more at Boing Boing
Read more at Boing Boing
---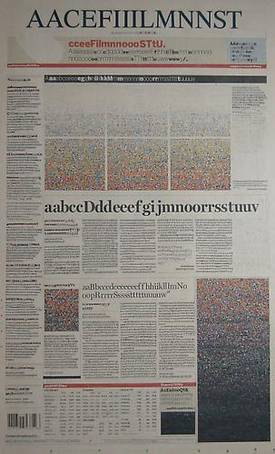 Kim Rugg is a Canadian visual artist with a very sharp knife and a lot of patience and glue: she newspapers, stamps and other paper ephemera up, letter by letter, and makes does delightful and demented art like newspapers in which all the type has been rearranged in alphabetical order.
---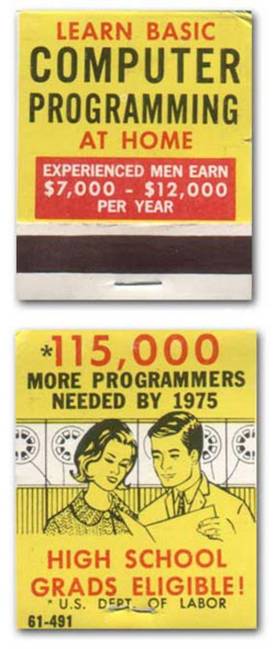 The original poster in the Vintage Ads LiveJournal group asks, "Just what would you practice on....a typewriter?"
---
According to a report in today's New York Times, a US Dept. of Agriculture division tasked with increasing dairy product sales found new ways to promote increased cheese consumption at the same time our government was warning Americans about health risks associated with the increased consumption of cheese.