Kindle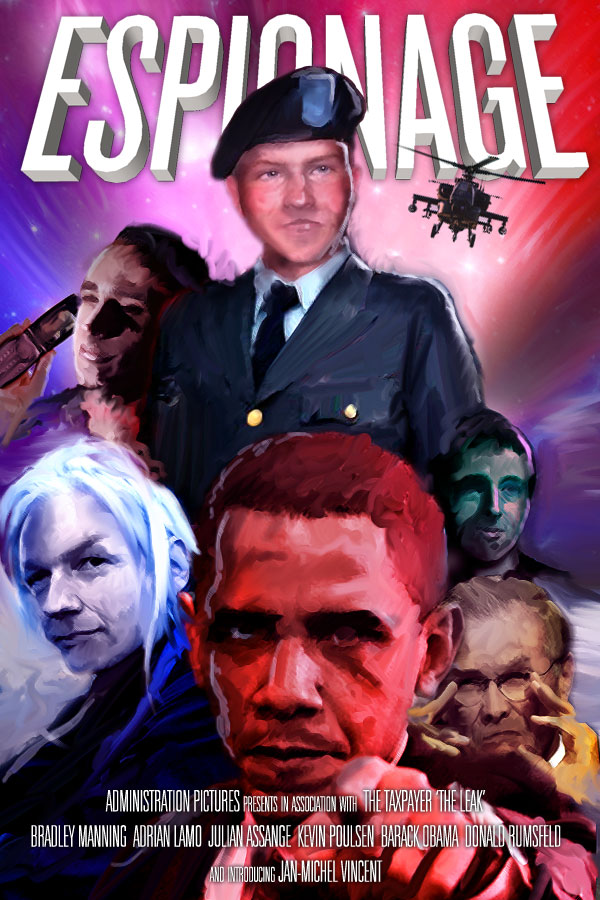 (Illustration by Rob Beschizza)
Rob Beschizza covered the massive Wikileaks release yesterday of hundreds of thousands of US State Department diplomatic cables—including, as one might expect on Boing Boing, a focus on the weird stuff. In case you missed it:
• US foreign policy gets enhanced patdown: oddities from the leaks
• More from the cables: "9/11 of diplomacy" identifies Putin as Batman and Medvedev as Robin
• Colonel Gaddafi uses Botox to maintain own youth, beauty
• "Global diplomatic crisis" sparked by cables: U.N. spied on; Saudis want US to attack Iran; British royalty misbehaves; military incompetence
Noah Shachtman and the reporters over at Wired Danger Room have a few posts up this morning, the most utterly WTF of which being "U.S. Chases Foreign Leaders' DNA, WikiLeaks Shows."
Also at Danger Room, "WikiLeaks Reveals Iran's Secret, Worldwide Arms Hunt " and "'Chipped' Detainees, Iran Mega-Missiles And More in Latest WikiLeaks ."
And, related posts by Xeni:
• Wikileaks under legal assault
• Wikileaks' massive cable leak expected today: Wikileaks.org "under attack," Der Spiegel out early
Boing Boing editor/partner and tech culture journalist Xeni Jardin hosts and produces Boing Boing's in-flight TV channel on Virgin America airlines (#10 on the dial), and writes about living with breast cancer. Diagnosed in 2011. @xeni on Twitter. email: xeni@boingboing.net.
More at Boing Boing