Cadbury Egg inside chocolate cupcake
Read more at Boing Boing
Read more at Boing Boing
Read more at Boing Boing
---
The new issue of MAKE is out (Vol 26), and in addition to a bunch of cool how to projects, we are also offering two new kits based on projects in this issue.
---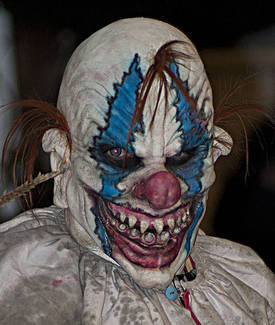 A man has been convicted of extortion in a bizarre scheme that involved collecting the loot while wearing a clown suit and riding a miniature bicycle.
---
This No-Spill Gas Can has a push button spout that almost completely eliminates spilling gas when you fill a small fuel tank on a lawn mower or weed whacker.