Kindle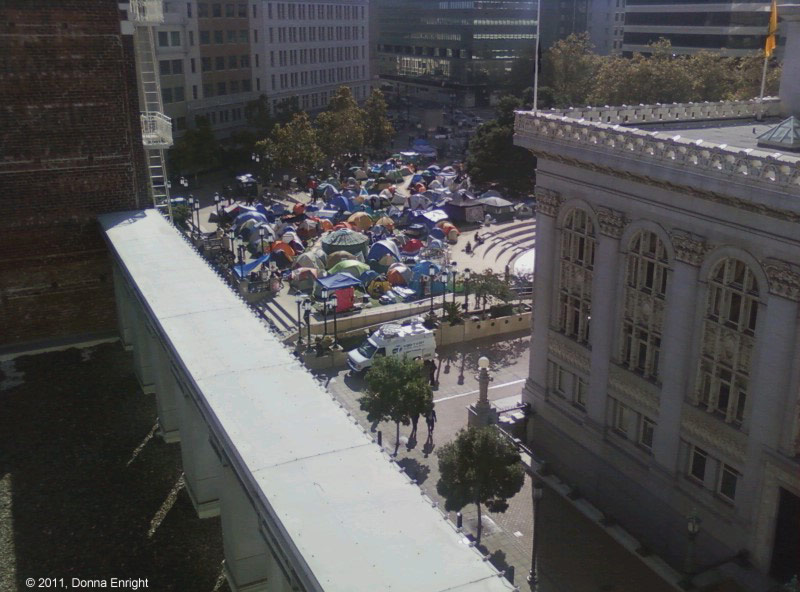 About the photos above and below, Mike Godwin says,
The "Before" photo, with Occupy Oakland tents in place, was taken October 21. Photographer Donna Enright, an Oakland resident, says she took the photo because she heard from her employer that Occupy Oakland had been served with a notice that the demonstrators were to be evicted.

"I thought this was the last chance I might have to take a picture of [the tents], she says.

The "After" photo was taken later in the day after the pre-sunrise October 25 police intervention at Frank Ogawa Plaza.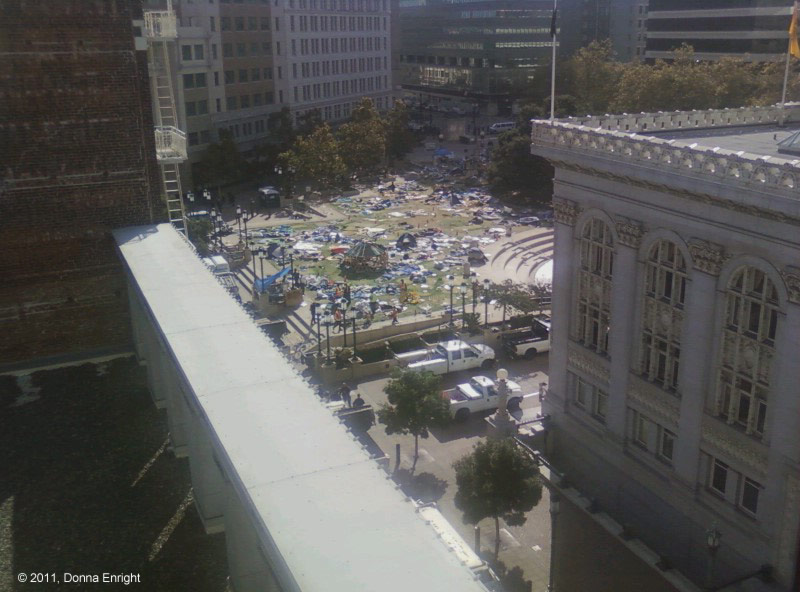 Photographs reproduced by BoingBoing with permission. Copyright 2011, Donna Enright. All rights reserved.
Boing Boing editor/partner and tech culture journalist Xeni Jardin hosts and produces Boing Boing's in-flight TV channel on Virgin America airlines (#10 on the dial), and writes about living with breast cancer. Diagnosed in 2011. @xeni on Twitter. email: xeni@boingboing.net.
More at Boing Boing