Kindle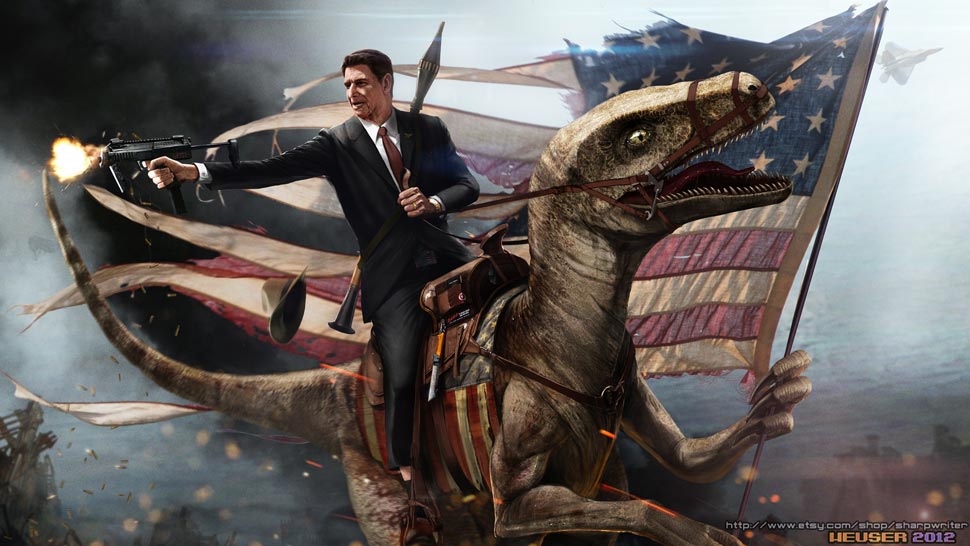 "Ronald Reagan Riding a Velociraptor," by *SharpWriter on DeviantArt. You can buy prints of this image, and other awesomely weird works by SharpWriter, at his Etsy store.
FDR Transformer, Teddy Roosevelt Vs. Bigfoot, Abe Lincoln Riding a Grizzly, John F. Kennedy Alien Hunter on a Unicorn, George Washington Zombie Hunter—hoo-wee, there's a lot to love. (thanks, Dingus!)
Boing Boing editor/partner and tech culture journalist Xeni Jardin hosts and produces Boing Boing's in-flight TV channel on Virgin America airlines (#10 on the dial), and writes about living with breast cancer. Diagnosed in 2011. @xeni on Twitter. email: xeni@boingboing.net.
More at Boing Boing