Kindle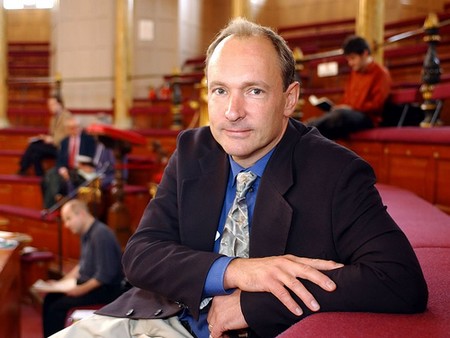 "Tim being Englishman Tim Berners-Lee... if you haven't heard of him, [laugh], we haven't either." — Meredith Vieira, derping out with Matt Lauer during the opening ceremonies of the 2012 Olympics.
Meredith, Matt: You guys. You could look it up on the World Wide Web.
Video here, courtesy of Ethan Klapper.
"These are little pixel screens at every seat that allows the creative team here to actually turn the crowd into a giant LED screen," Lauer later says.
Vieira: "One more thing I don't understand."
(via @stevesilberman)
Hidden Steve Jobs tribute in #OlympicCeremony: Tim Berners Lee used his Next box to send the message.

— Steven Levy (@StevenLevy) July 28, 2012
@StevenLevy Screen shot of 1991 NextMail to Mitch telling him about WWW. Also includes NextMail from Sir Tim twitter.com/JPBarlow/statu…

— John Perry Barlow (@JPBarlow) July 28, 2012
Boing Boing editor/partner and tech culture journalist Xeni Jardin hosts and produces Boing Boing's in-flight TV channel on Virgin America airlines (#10 on the dial), and writes about living with breast cancer. Diagnosed in 2011. @xeni on Twitter. email: xeni@boingboing.net.
More at Boing Boing