Kindle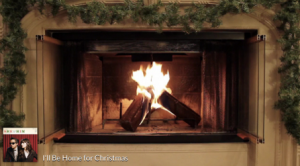 The lovely and talented M. Ward and Zooey Deschanel have released a simple and fun free iOS app called "A Very She & Him Christmas: Yule Log." Cozy up to the fire and listen to "I'll be Home for Christmas" from their now-classic A Very She & Him Christmas album.
Read more in Music at Boing Boing
David Pescovitz is Boing Boing's co-editor/managing partner. He's also a research director at Institute for the Future. On Instagram, he's @pesco.
More at Boing Boing