Kindle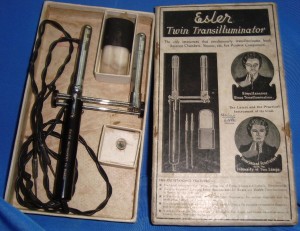 Crate-digging for old records on eBay, my brother found this bizarre health gadget identified as having been produced in Bombay in the 1950s. The seller writes:
Very rare and old Twin Transilluminator in Box from India 1950 in good condition. Its medical Instrument for sinuses and Eye therapy. Its made of steel and backlit. its electrical. on box has some description and photos about how to use this Instrument. Its rare and unique medical Instrument and must for medical instruments collectors. The size of box is 9 inch in length, and its width is 5 inch.
What the heck is the history behind this gizmo? More photos below.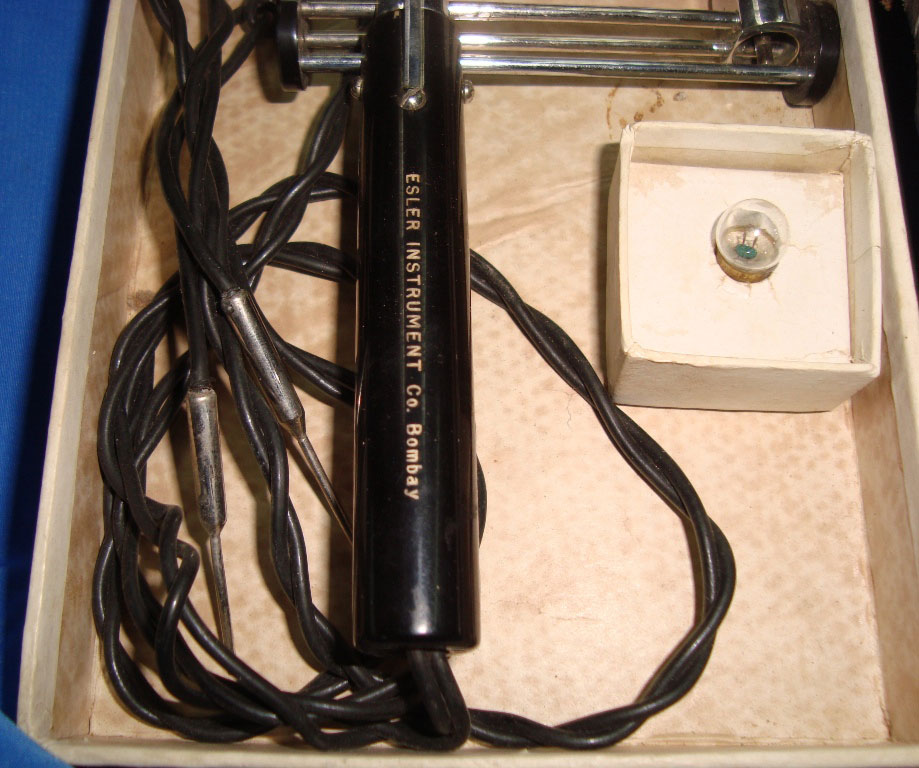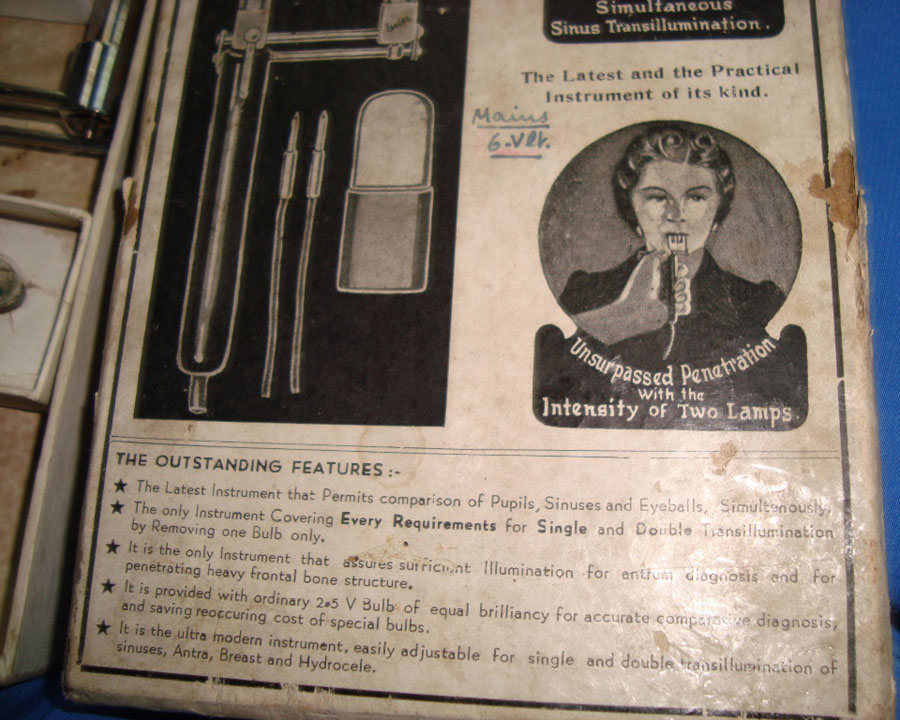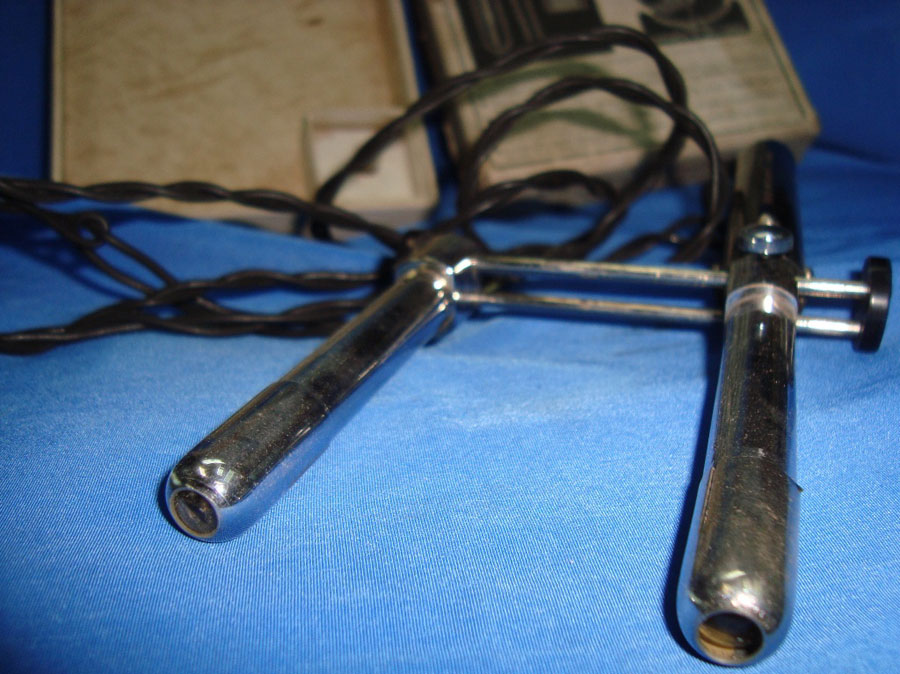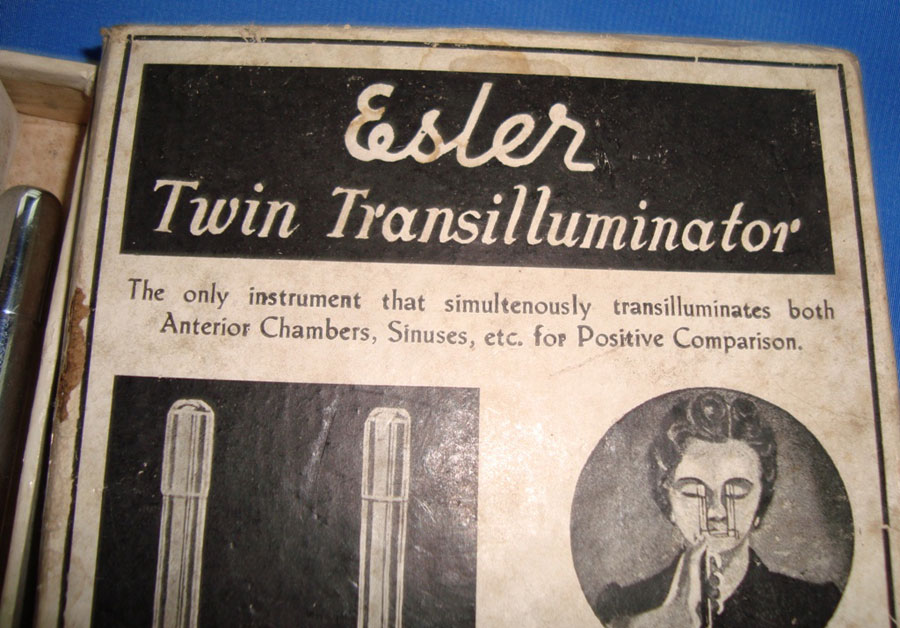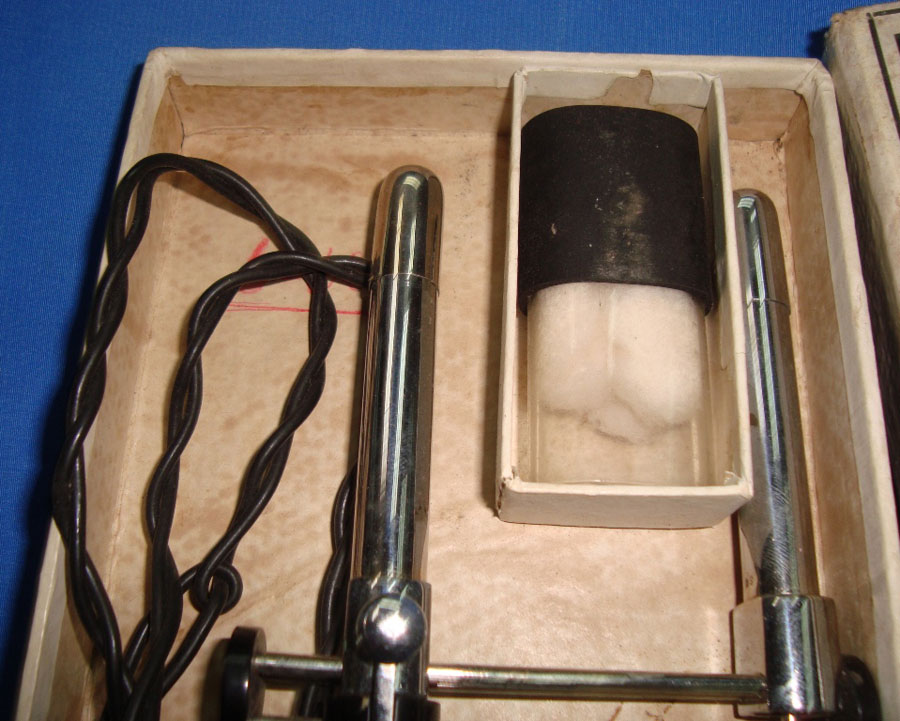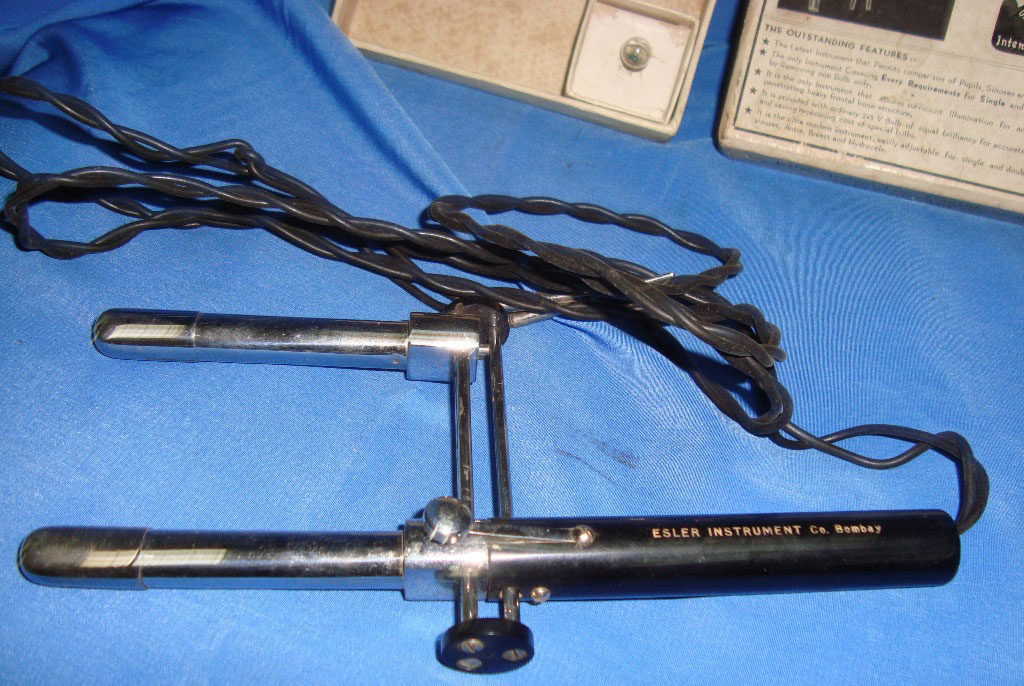 Boing Boing editor/partner and tech culture journalist Xeni Jardin hosts and produces Boing Boing's in-flight TV channel on Virgin America airlines (#10 on the dial), and writes about living with breast cancer. Diagnosed in 2011. @xeni on Twitter. email: xeni@boingboing.net.
More at Boing Boing