Read more at Boing Boing
Read more at Boing Boing
Read more at Boing Boing
---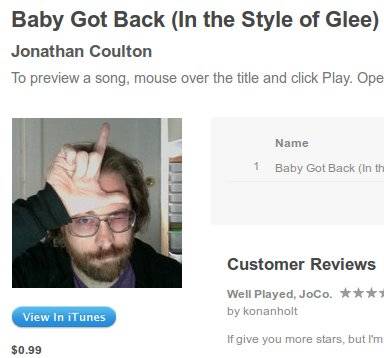 You'll have heard that Jonathan Coulton's iconic cover of Baby's Got Back was plagiarised by the Fox TV show "Glee" (it's not the first time).
---
In The Tinkerers, Alec Foege presents a version of American history told through feats of engineering, large and small. He argues that reports of tinkering's death have been greatly exaggerated; since World War II, it has been the guiding force behind projects from corporate-sponsored innovations (the personal computer, Ethernet) to smaller scale inventions with great potential (a machine that can make low-cost eyeglass lenses for people in impoverished countries, a device that uses lasers to shoot malarial mosquitoes out of the sky).
---

Madeleine Scinto, a reporter for the New York Post, wrote a story about a 4-million-dollar ecstasy operation in the North East.