Interview with Rick Kleffel about Homeland
Read more at Boing Boing
Read more at Boing Boing
Read more at Boing Boing
---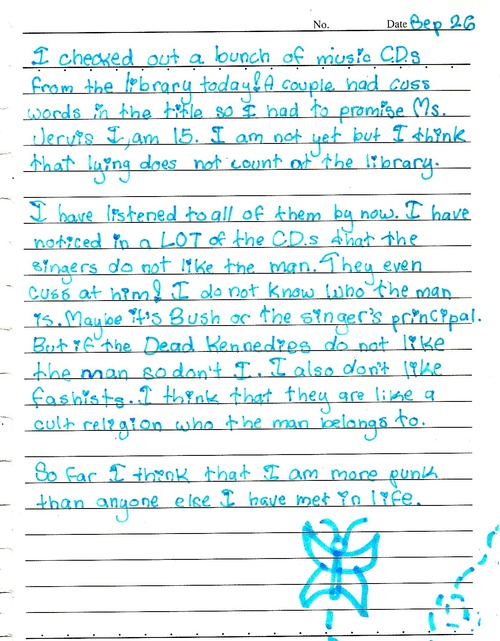 From Taylor-Ruth's Tumblr, a page from her fifth grade diary. She was unquestionably the most punk fifth grader she knew, and possibly the most punk fifth grader in history.
---
I pointed my camera out my dining room window for 30 hours of Nemo in Boston, from the start of precipitation on Friday to the end of Saturday's cleanup.
---
Amanda Palmer's live performance of Leonard Cohen's "Hallelujah.