Kindle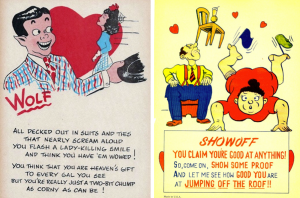 "Vinegar valentines" are insult greeting cards popular in the 19th and early 20th century. Over at Collectors Weekly, Lisa Hix shares a fine selection of these snarky missives. "
Happy Valentine's Day, I Hate You
"
David Pescovitz is Boing Boing's co-editor/managing partner. He's also a research director at Institute for the Future. On Instagram, he's @pesco.
More at Boing Boing