Read more at Boing Boing
Read more at Boing Boing
Read more at Boing Boing
---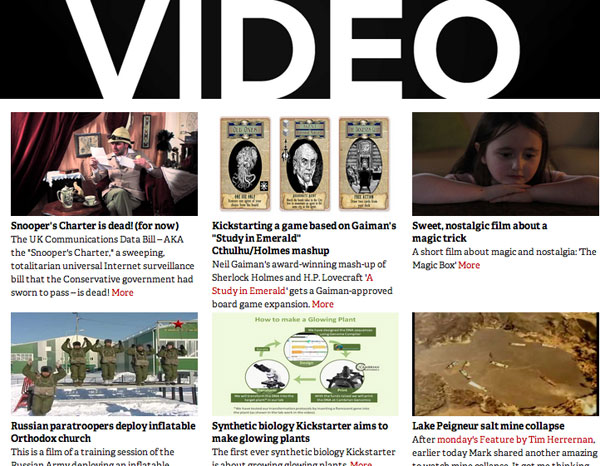 We've gathered fresh video for you to surf and enjoy on the Boing Boing video page. The latest finds for your viewing pleasure include:
• Sweet, nostalgic film about a magic trick.
---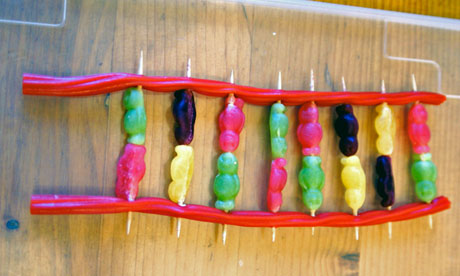 What better way to celebrate the 60th anniversary of the publication of Watson and Crick's landmark paper on the double helix structure of DNA than by making your own double-helix out of jellybabies and licorice?