Tim Wu and Cory talk networks, policy and the future
Slate's "Stranger Than Fiction" podcast has just aired
its second episode
: a discussion between Tim Wu (a cyberlawyer, Internet scholar and good egg) and me (
MP3
)! Future installments will include talks with Kim Stanley Robinson and Margaret Atwood (as well as others) -- the
inaugural episode
featured Tim in discussion with Neal Stephenson.
Read more at Boing Boing
Read more at Boing Boing
Read more at Boing Boing
---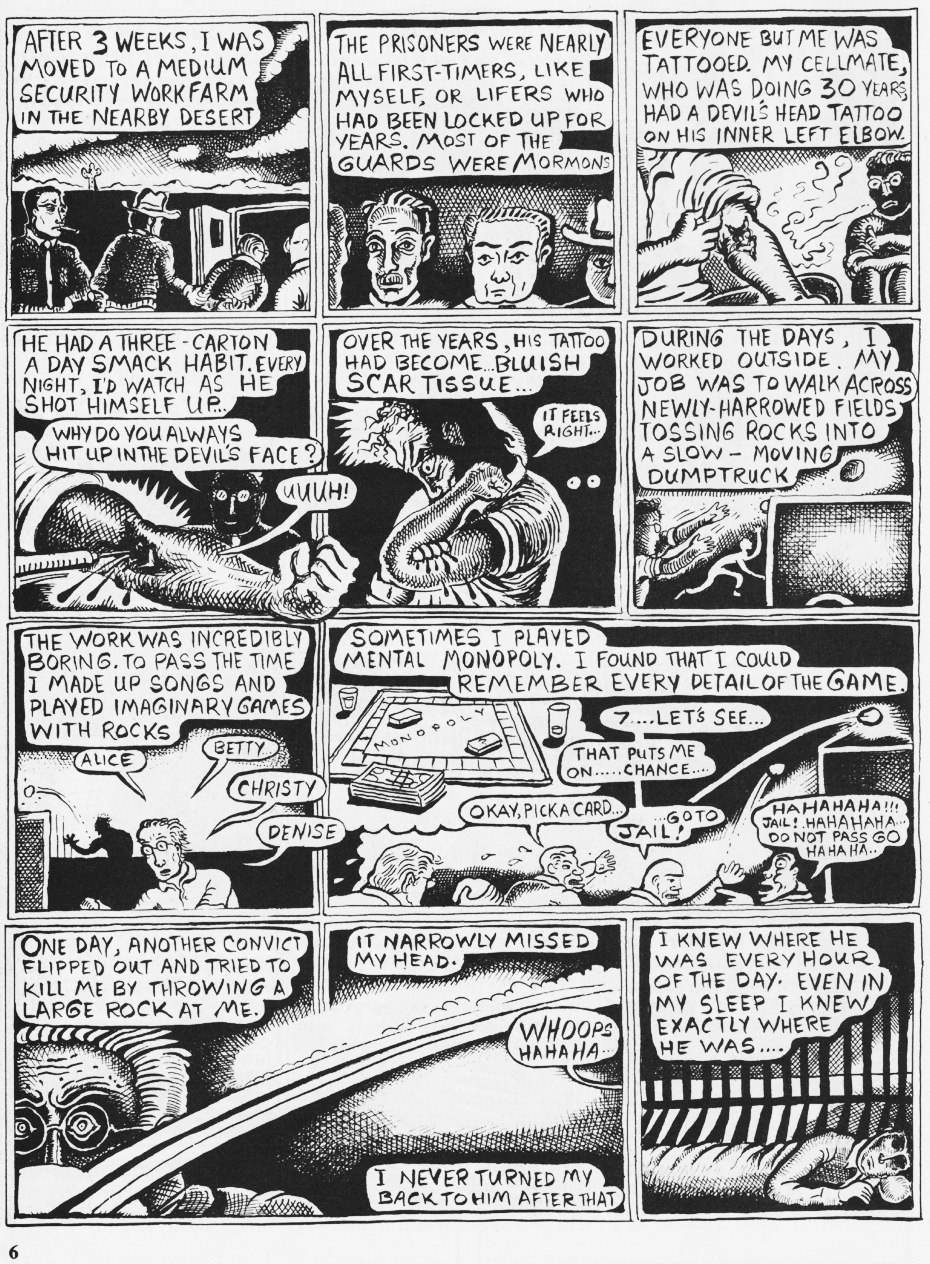 "A few years ago I got busted for dealing acid and marijuana. The judge gave me three years in the Idaho State Penitentiary." From Real Stuff #1 (Fantagraphics, December 1990).
---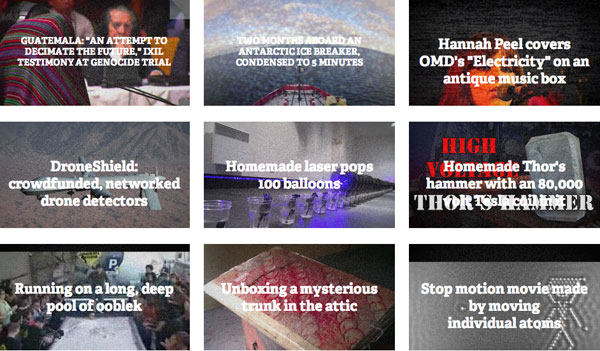 Among the most recent video posts you will find on our all-new video archive page:
• 2 months on an Antarctic icebreaker • Hannah Peel covers OMD's "Electricity" on an antique music box • DroneShield: crowdfunded, networked drone detectors • Homemade laser pops 100 balloons • Homemade Thor's hammer with an 80,000 volt Tesla coil in it • Running on a long, deep pool of ooblek • Unboxing a mysterious trunk in the attic
---
In this episode of Gweek, I talked to Ned Vizzini and Chris Columbus about their new book, House of Secrets.