Kindle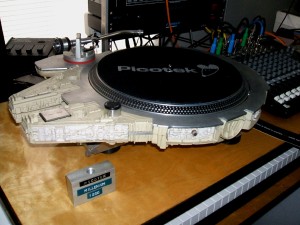 Electronics fixer and modder Picotek melded a vintage Millennium Falcon toy with a Technics 1200 turntable. I hope the first vinyl he spun was some of Meco's Galactic Fun like the fine track below! "Millennium 1200"
Read more in Music at Boing Boing
David Pescovitz is Boing Boing's co-editor/managing partner. He's also a research director at Institute for the Future. On Instagram, he's @pesco.
More at Boing Boing