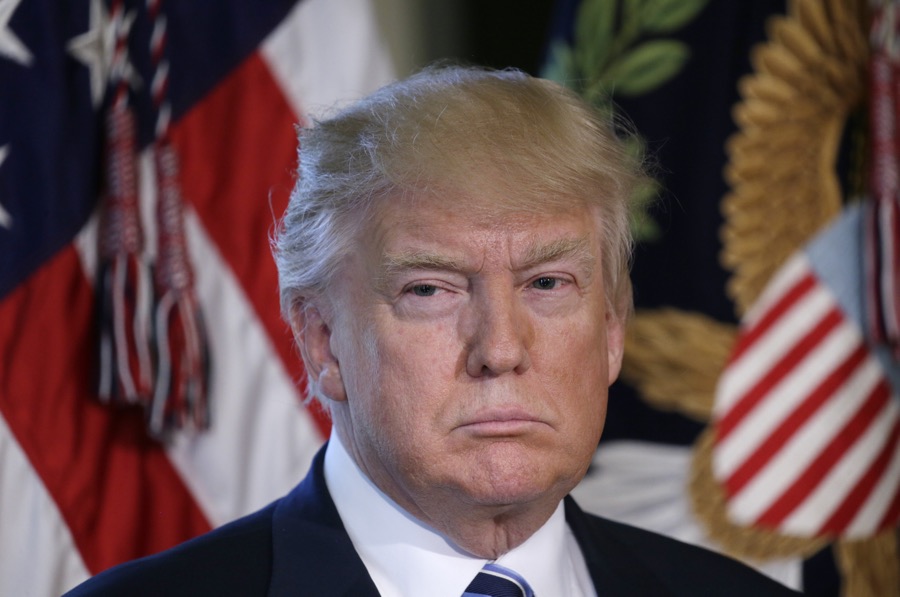 Former reality television star Donald J. Trump promised late on Friday to reveal plans for a "massive" tax cut for Americans next week. "Tax reform is way too complicated," he added. Seriously.
We are to expect a "big announcement on Wednesday," the President explained. As is Trump's style, he gave no details about the surprise new tax cut that would require, by definition, mind-bogglingly complex details. Oh well.
As Trump's bizarre presidency nears the 100 days in office milestone, he still has not released his own personal tax returns, or any details on his own vast family business of global holdings and shell companies. That lack of transparency means nobody knows if any of his tax plan is self-dealing. With Trump, it's best to assume that everything is self-dealing, unless proven otherwise.
From the New York Times:
Mr. Trump offered his tax tease in an interview and again during remarks at the Treasury Department on Friday afternoon as he raced to stack up legislative accomplishments before his 100th day in office at the end of next week.

His announcement surprised Capitol Hill and left Mr. Trump's own Treasury officials speechless as he arrived at the Treasury offices to sign directives to roll back Obama-era tax rules and financial regulations. Earlier in the day, when reporters asked Steven Mnuchin, the Treasury secretary, how far away a tax overhaul proposal was, he said he could not give an answer. "Tax reform is way too complicated," he said.

Mr. Trump told The Associated Press in the interview that his tax reductions would be "bigger, I believe, than any tax cut ever." But he faces an enormous fight among clashing vested interests as Congress tries to rewrite the tax code.

Starting that fight next week is further complicated by Mr. Trump's hopes to revive the Republican health care plan that collapsed last month. And it would mean trying a tax overhaul as his White House faces the prospect of a government shutdown if lawmakers cannot agree on a funding bill by April 28.
PHOTO: U.S. President Donald Trump looks on prior to signing financial services executive orders at the Treasury Department in Washington, U.S., April 21, 2017. REUTERS/Kevin Lamarque