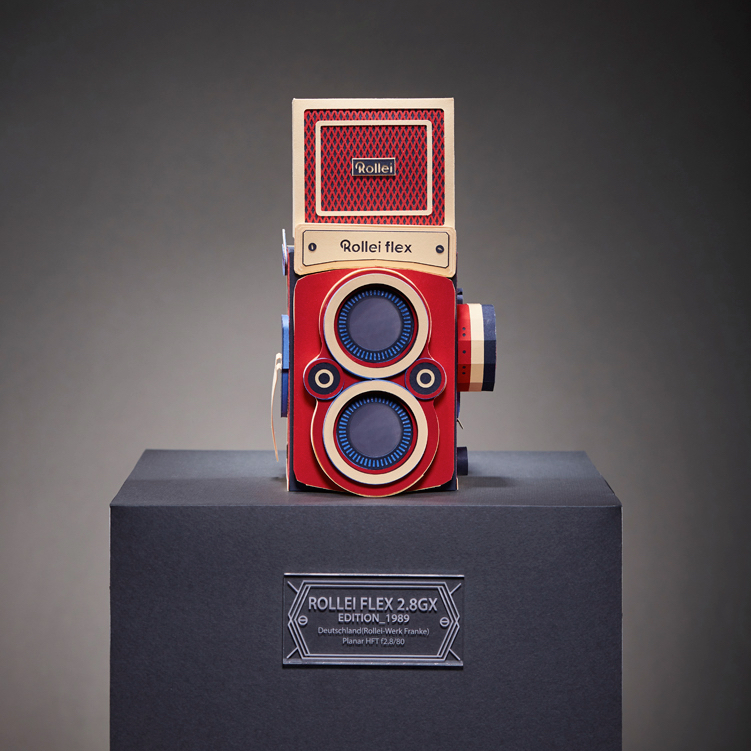 Korean artist Ji-Hee Lee makes all sorts of classic cameras as paper models, like this 1989 Rolleiflex. Here's a photo of the actual camera:
The antique style labels on each display box are especially nice!
This is the third of a series so far. Here are part one and part two.
Lee's website contains a treasure trove of other delightful creations, so check it out!
• Classic Camera series (Behance / lee jihee via Colossal)