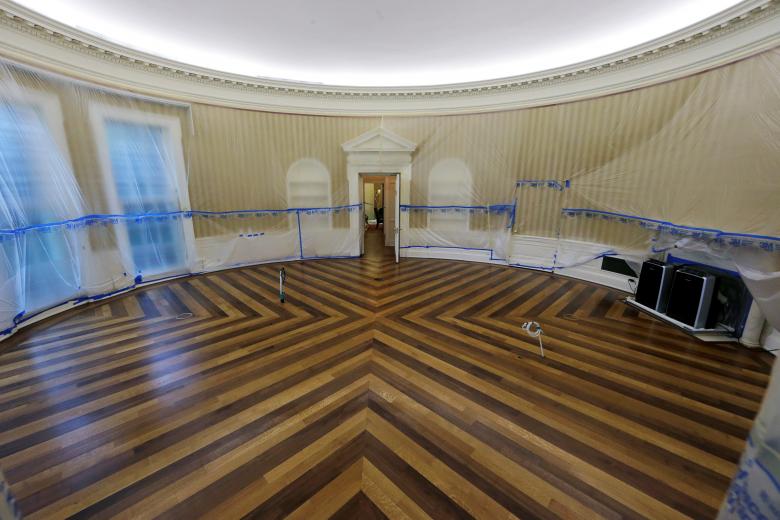 That's wild, you can't even see all the new listening devices.
Above, the Oval Office of the White House sits emptied of all furniture, carpet and other decor during renovations at the White House in Washington.
wait wat jeff pic.twitter.com/LVKs6wsBtb

— darth:™ (@darth) August 11, 2017
And yes, that's former White House spokesliar Sean Spicer in a photo below, mugging with a very old thermostat.
IMAGES: Reuters, Jim Bourg.