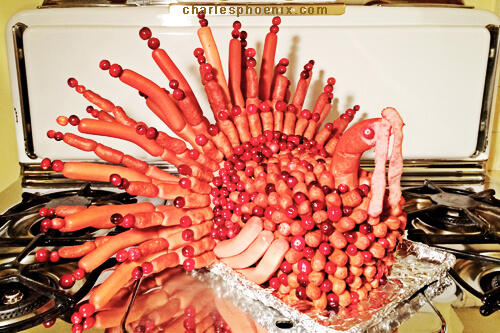 Pop culture historian Charles Phoenix, the culinary kitsch king behind the Cherpumple, accidentally created this Astro-Weenie Roast Tom Turkey Dog in his test kitchen a few years back.
His space-agey "bird" is made of "turkey meatloaf skewered and studded with turkey wieners, turkey kielbasa, 'lil turkey smokies and fresh cranberries."
He writes, "I didn't mean to do this, it just happened. I didn't think about it, I just did it."
Previously: 'Addicted to Americana,' Charles Phoenix's new book on 'classic & kitschy American life & style'