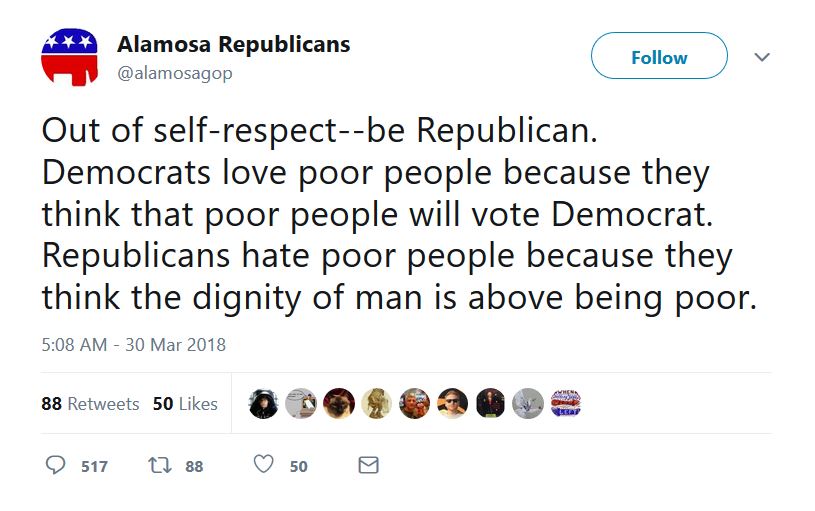 Today in conservatives hastily adjusting masks:
"Out of self-respect– be Republican," the original post read. "Democrats love poor people because they think that poor people will vote Democrat. Republicans hate poor people because they think the dignity of man is above being poor."

In the apology, the group called the post "inappropriate and offensive."
As of Monday, though, the tweet is still up:
Republicans admitting they hate the poor is going to be an increasingly common slip. The party (and conservatives in general) are accomodating themselves to being more honest about their animus toward certain groups, now they no longer have plans to woo them at the ballot box. But they still need poor folk on-side, so being nasty to them in public will remain a serious faux pas.
Becoming the party of Christian nationalism is hard work when you hate working class white people almost as much as everyone else! Especially when all your young activists are rich kids and seething, smirking trumpkins.