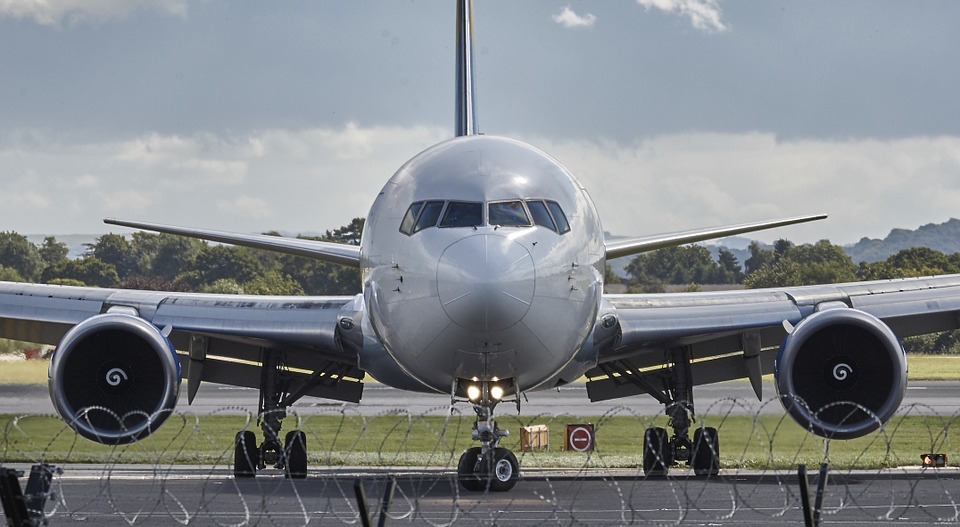 A new facial recognition technology screening system will soon be used on some travelers who pass through Los Angeles International Airport (LAX).
The experiment will take place for 30 days at the LAX Tom Bradley International Terminal. Under the plan, travelers who transit this terminal are to be photographed as part of a pilot program the government says will help it keep tabs on foreign nationals exiting the United States for overseas destinations.
The 30-day pilot program is a partnership between the Transportation Security Administration and U.S. Customs and Border Protection and one of several new efforts by TSA and CBP "to use state-of-the-art technology to speed up and bolster the airport screening process," reports the Los Angeles Times:
Under the program, cameras snap photos of travelers as they prepare to be screened for international flights out of LAX. The photos are optional now but may be mandatory for foreign nationals if the technology is retained after the test. The cameras use facial recognition technology to match up the faces of departing travelers with data collected by government agencies of each foreign national who enters the country.

The technology, according to Customs officials, helps quickly identify foreign travelers who may be wanted for crimes, visa violations or attempting to use phony passports. The cameras are being used at four security lanes at the terminal.

"Through the use of biometrics, TSA is taking steps to raise the baseline for aviation security and using technology to improve and streamline the passenger identification process," TSA chief David Pekoske said in a statement. "Ultimately, we believe this will lead to better security, faster."

Because LAX is the second-busiest airport in the country, it makes a good testing ground for new technology.

TSA officials have also begun testing an identification authentication system — a device that can automatically read a government-issued ID, verify its authenticity and confirm whether the ID holder is on the passenger list of a plane that is about to board at the airport.

At Terminal 1, the TSA has also been trying out a computed tomography scanner, which utilizes the same technology used to make medical diagnoses. The scanner is taking the place of a traditional X-ray scanner. While an X-ray takes two-dimensional images, the CT scanner can create a 3-D image of the contents of a carry-on bag, which an examining TSA agent can rotate to better identify objects inside.
This isn't the first time facial recognition technology has been tested at LAX. An earlier pilot program took place in January.
Also, British Airways and CBP did an earlier test at LAX in December 2017.
More on the CT scans for your carry-ons, as showcased at today's TSA/CBP technology show-and-tell at LAX, this excerpt from AviationPros:
TSA is testing a computed tomography (CT) scanner to screen passengers' carry-on luggage. The unit, which creates a 3-D image of the contents of the bag, is being tested in one lane at the checkpoint. The other technology in use is Credential Authentication Technology (CAT), which allows TSA to validate the security features of a passenger's photo identification and match that information against the Secure Flight vetting system.

"The new technologies being tested at the Terminal 1 checkpoint are examples of how we can use emerging technologies to create a faster, easier and more secure experience," said Justin Erbacci, chief innovation and commercial strategy officer, LAWA. "As we work to reimagine LAX, technology will be one of the ways we set ourselves apart from other airports. Our guests, as well as those at airports nationwide, will benefit from the testing of these processes and equipment."

CT units are the latest checkpoint X-ray scanning technology, designed to enhance threat detection capabilities for carry-on baggage as TSA continues to raise the baseline for aviation security. The technology is similar to CT technology used in the medical field.

TSA currently uses CT technology to screen checked baggage, but is just beginning to use it in the security checkpoint. The scanning technology is able to detect shapes and densities of items including bulk and liquid explosives that could be a threat to commercial aviation.

"Through research and development, TSA has determined that CT-based screening technology is the best option available today for screening carry-on bags," said Keith Jeffries, TSA federal security director at LAX. "We are pleased to partner with LAX so we can jointly learn more about how the system operates in a busy airport environment. In the future, our goal is to allow passengers to keep liquids inside their carry-on luggage during the checkpoint screening process."