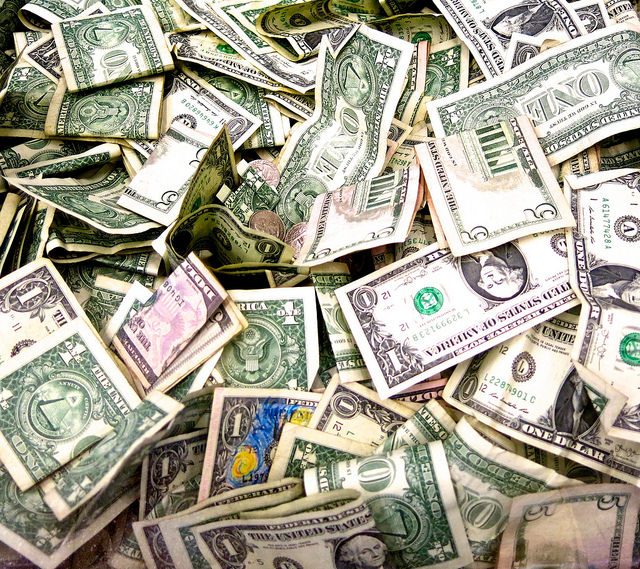 A gentleman robbed a bank and was about to make a clean getaway — until he slipped on ice and spilled his stolen cash right in front of a police officer.
Like a skit from a vaudeville show, the bank robber held up Bangor Savings Bank in Maine on Tuesday and then made a clumsy run for it. Things were going well, until dumb bad luck got in the way.
Via centralmaine.com:
He ran across four lanes of traffic on Main Street and into the Ming Lee restaurant parking lot, slipped on the ice and found himself face-to-face with a special agent for the Maine State Police Computer Crimes Task Force who just happened to be parked in the right place at the right time.

"When he fell, the money and the gun he had stashed in his jacket pocket spilled onto the parking lot, and the money was swept across the parking lot by the wind," police Chief Joseph Massey said later. "Members of the public tried to scoop it up."
The robber's gun, thought at first to be a handgun, was actually a BB gun. Already on probation for burglary, he was arrested "on charges of robbery."
Image: torbakhopper/Flickr