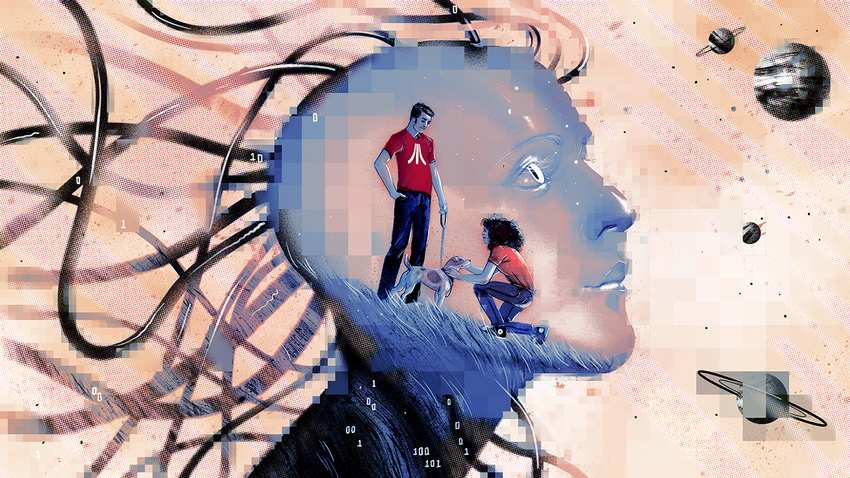 After years of outstanding work as a cyberlawyer and science fiction/policy wonk, Kevin Bankston (previously) has published his debut science fiction story, Early Adopter, and it's a doozy.
Bankston uses chatlogs and other exhaust from digital communications tools to spin a gorgeous and haunting tale of romance that starts with "met cute" and goes farther than you'd ever believe. If you're not at least a little choked up by the end, then I don't wanna know you.
Craigslist> SF bay area> san francisco> community> missed connections: September 27: Atari Teenage Riot in Dolores Park (Mission District).

We passed each other yesterday while I was walking my dog Baxter in Dolores Park. You (brunette curls, green eyes, wry smile) stopped to pet the dog (terrier, Jack Russell, brown and white) and then commented on my old Atari logo t-shirt because you were wearing an Atari Teenage Riot band t-shirt ("I guess that means I'm the more aggressive one" you said). But then you kept going before I (tall, dark, momentarily speechless) could really talk to you. I've never used CL missed connections before--it always seemed like a long shot--but my friend said that even if you didn't see it, maybe someone who knows you would, and I'm going to be kicking myself for a long time if I don't try something, so...hope we can connect!

To: w5cjq-6599435498@comm.craigslist.org
From: her@gmail.com
Subject: Atari Teenage Riot in Dolores Park

Dear Old Skool Atari Boy--Glad you posted despite not being familiar with this so very newfangled technology. One of my friends did indeed see it and put 2 and 2 together. Hopefully you also know how to use these cool new things called cellphones. Grab a drink at the Make-Out Room tomorrow night? Here's my number, text me...
Early Adopter [Kevin Bankston/Motherboard Terraform]