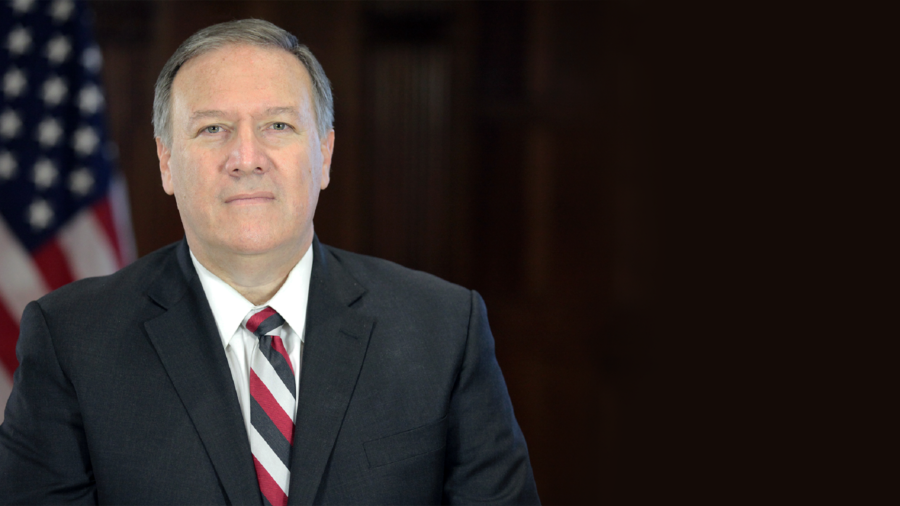 Mike Pompeo [whitehouse.gov photo]
The Donald Trump impeachment inquiry is picking up speed.

A senior adviser to Trump Secretary of State Mike Pompeo who just resigned will be questioned under oath on Wednesday on Capitol Hill in the accelerating House impeachment inquiry.
Tweeted CNN's Manu Raju, among the first to break the news today:
"Michael McKinley, a senior adviser to Pompeo who just resigned, is scheduled for a transcribed interview with the committees leading the impeachment inquiry on Wednesday at 10a, according to multiple congressional sources."
It's going to be be a full week.
"Tomorrow: George Kent; Wednesday: McKinley; Thursday: Sondland; Friday: Laura Cooper (new addition), who is the deputy assistant secretary of defense for Russia, Ukraine and Eurasia," quips Raju.
We are now looking at a full week. Tomorrow: George Kent; Wednesday: McKinley; Thursday: Sondland; Friday: Laura Cooper (new addition), who is the deputy assistant secretary of defense for Russia, Ukraine and Eurasia

— Manu Raju (@mkraju) October 14, 2019
NEWS: Michael McKinley -- the former senior adviser to U.S. Secretary of State Mike Pompeo who resigned his post earlier this month -- is expected to appear Wednesday in a closed session before the committees leading the impeachment inquiry

— Geoff Bennett (@GeoffRBennett) October 14, 2019
Fox confirms that aide to Secretary of State Mike Pompeo Michael McKinley will appear for a transfribed Wednesday. Also, Deputy Assistant Secretary of Defense Laura Cooper will appear Friday.

— Chad Pergram (@ChadPergram) October 14, 2019