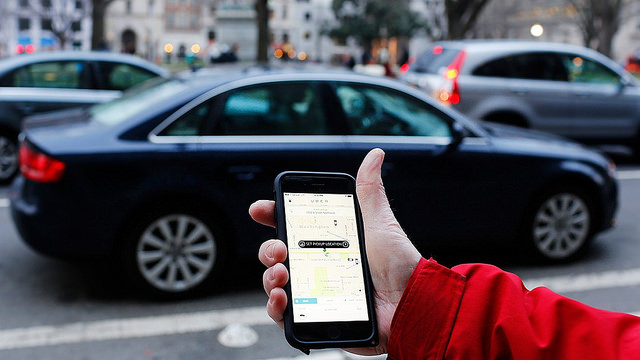 [Reuters, 2018]
Women and girls, Uber at your own risk.
In its first safety report released tonight, Uber disclosed the number of sexual assaults, murders and fatal crashes that happened through its ride-sharing platform.
Uber says 3,045 sexual assaults involving Uber drivers and passengers were reported in U.S. rides just last year.
Here's the official report in the Uber newsroom, which came out a few hours ago:
Uber Delivers U.S. Safety Report
Written byTony West, Chief Legal Officer
"The numbers are jarring and hard to digest," Tony West, Uber's chief legal officer, said in an interview with the New York Times' Kate Conger. "What it says is that Uber is a reflection of the society it serves."
Excerpt from the NYT:
The report covered the safety of both riders and drivers. Murder victims were drivers, passengers and third parties. In cases of rape, Uber said, 92 percent of the reported victims were riders. But drivers reported other types of sexual assaults at roughly the same rate as riders, Uber said.

The company was not specific about who the perpetrators were.

Uber said it had cataloged 2,936 sexual assaults in 2017 and 3,045 in 2018, ranging from unwanted kissing of what it called a "nonsexual body part" to attempted rape and rape. The largest category was nonconsensual touching of a "sexual body part" like someone's mouth or genitals.
As Noah Shachtman rightly said, how exactly do you justify taking an Uber after this? This woman can't.
Responses from around the internet tonight.
Last year I dug into the on-the-job harassment women Uber/Lyft drivers face -- and the impact it has on their paycheck. I spoke to women who faced frequent harassment and even assault from male passengers. @QuickTake @business https://t.co/vAiUad3coC

— Selina Wang (@selinawangtv) December 6, 2019