Read more at Boing Boing
Read more at Boing Boing
Read more at Boing Boing
---
Phil Plait of Bad Astronomy can help you understand this miracle of the cosmos. His post on 10 Things You Didn't Know About Comets does include some things I already knew—the whole "comets are basically dirty snowballs" bit—but there's plenty of wonderful new-to-me-anyway knowledge to make up for it.
---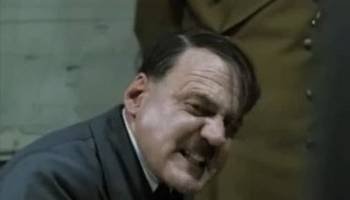 Looking to game Google's copyright enforcement bot? That's the system that was used to hunt down rogue Hitler videos that remixed the bunker scene from Downfall, and it's pretty thick: Mark Smitelli has poked around at the system, uploading copies of the copyrighted song "I Know What Boys Like," sonically altered in various ways: compressing or expanding the time, lowering or raising the pitch, adding noise, etc.
---
You know SETI, the nice folks out in California who scan the stars for radio transmissions, hoping to find evidence of E.T.