Kindle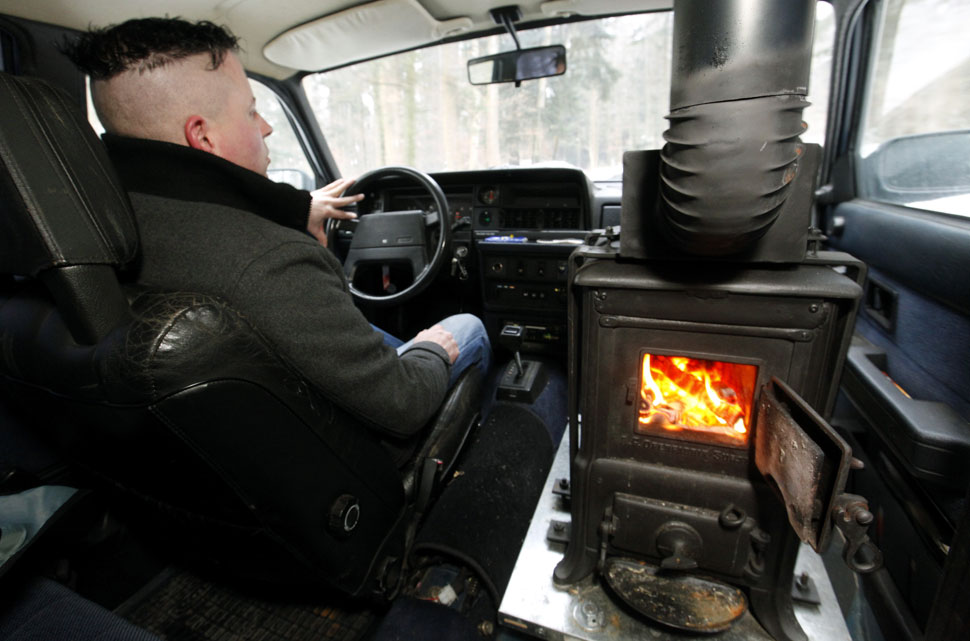 Wood burns in a stove as Pascal Prokop drives his totally baller 1990 Volvo 240 station wagon during cold winter weather on a road near the town of Mettmenstetten, some 25 kilometres south of Zurich, on February 9, 2012. Prokob built in the stove by himself and got an operating permit by the Swiss technical inspection authority. As I publish this blog post, it is 15ºF in the town where he lives and drives.
Pros: S'mores while driving are possible. Cons: the stove occupies the spot where one's significant other might be seated. Oh, and, you know: fire?
(REUTERS/Arnd Wiegmann)
Boing Boing editor/partner and tech culture journalist Xeni Jardin hosts and produces Boing Boing's in-flight TV channel on Virgin America airlines (#10 on the dial), and writes about living with breast cancer. Diagnosed in 2011. @xeni on Twitter. email: xeni@boingboing.net.
More at Boing Boing