Here is a video of a person in a Darth Vader mask and cape, and a Utilikilt, riding a unicycle, playing Star Wars music on a bagpipe, in Portland, OR
Read more at Boing Boing
Read more at Boing Boing
Read more at Boing Boing
---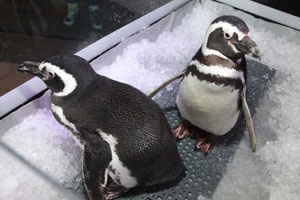 [Video Link.] Yahoo's "Sideshow" blog has the story behind this video, and an accompanying photo gallery slideshow. On a recent Delta Flight, there were 300 or so human passengers and two foot-and-a-half tall penguins, Pete and Penny, who are 6 and 12 years old respectively.
---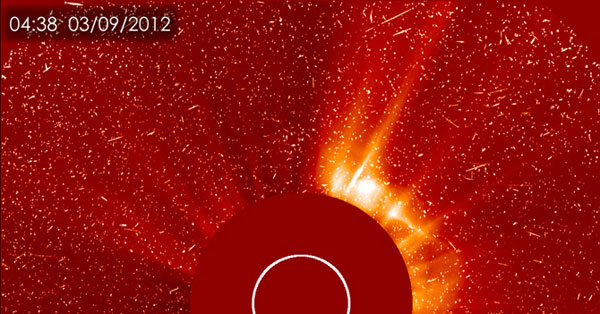 Above, one of a number of images released by NASA today that show how a coronal mass ejection (or CME) from our Sun progressed on March 8, 11:38 PM EST to March 9, 12:53 AM EST.
---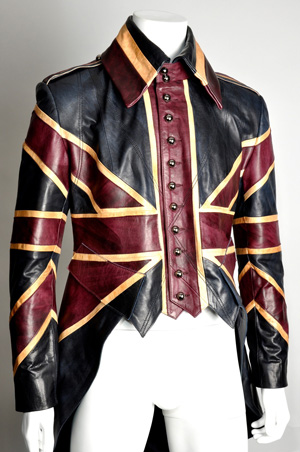 London's Impero Leather offers this fantastic tailed leather jacket, a steampunk answer to the postapocalyptic duster that the late Alexander McQueen designed for David Bowie in the 1990s.
It's rather expensive, yes.