Kindle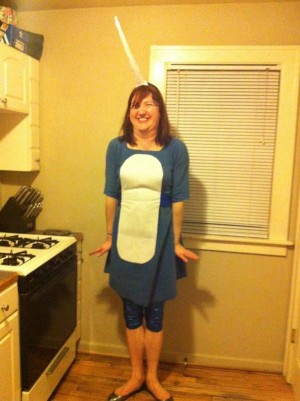 Brava, Sarah! "Sorry to be a party pooper but it should probably be attached closer to your mouth since it's actually a tooth," wrote one commenter. "Yes, but it would have interfered with my beer drinking," replied Sarah.
More: Share your DIY Halloween costume in our epic 2012 thread!
Boing Boing editor/partner and tech culture journalist Xeni Jardin hosts and produces Boing Boing's in-flight TV channel on Virgin America airlines (#10 on the dial), and writes about living with breast cancer. Diagnosed in 2011. @xeni on Twitter. email: xeni@boingboing.net.
More at Boing Boing