Read more at Boing Boing
Read more at Boing Boing
Read more at Boing Boing
---
Over at our sponsor Intel's My Life Scoop site, I wrote a short piece about my favorite men's style sites:
Since I was 14, I've dressed like, well, I'm 14.
---
Tom the Dancing Bug, IN WHICH Hollingsworth Hound weighs important scientific climate information -- the fate of the world in the balance!
---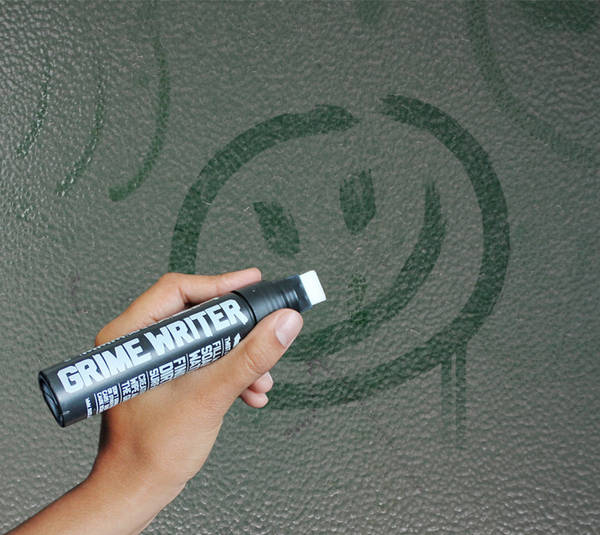 Grime Writer is a detergent-filled graffiti marker that cleans away street-filth to leave your message behind. There's a good chance that the graffiti you create with these is no more legal than any other kind -- there've been successful prosecutions against companies in the UK that paid "street teams" to "reverse-graffiti" their messages by using detergent and stencils to selectively clean away grime from public walls, leaving behind commercial messages.