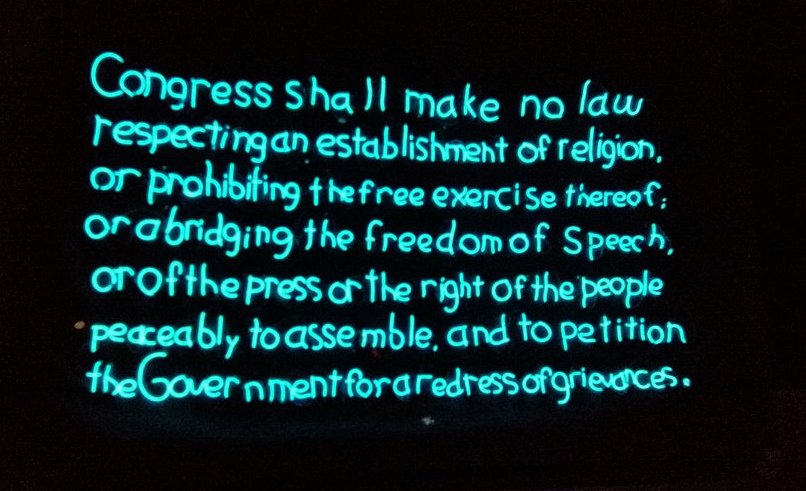 Donald Trump promised to shut down the free press if elected (the fact that the laws he wants to "open up" don't exist makes him an ignoramus, but not a harmless one) and his first official post-election act was to block the press and then to call for politically motivated reprisals against his press critics.
Journalist and journalism teacher Dan Gillmor says that now it's Trump versus journalists, and it's time to arrest the long slide into political deference and media-illiterate pandering to prejudice and clickbait, before it's too late.
The Internet and democratized technology have given us a platform for free speech that is unprecedented. But technology is also giving authoritarians some of their best tools ever to clamp down on liberty.

In the context of freedom of expression, consider the possibilities. Trump is expected to call for restrictions on strong encryption, and thereby create vast insecurity for our communications—including journalists' communications. He's already said he wants to end network neutrality, the idea that the telecommunications industry shouldn't be able to pick the winners when it comes to access to online content and services.

These and other positions are all threats to freedom of speech, freedom of assembly, freedom to innovate in a digital world, and more.

Which brings me to my final point. Journalists have to recognize that on some issues, they have to become activists. There is no alternative.
Trump, free speech, and why journalists must be activists
[Dan Gillmor]